Wigglesworth Devotional for August 14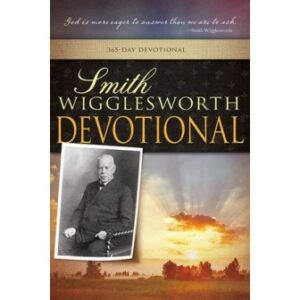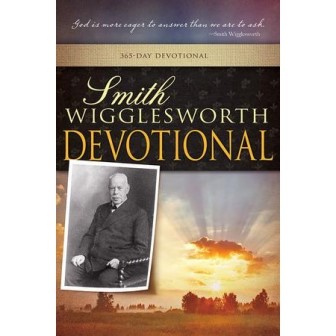 August 14
Our Trust Must Be in God
We have such trust through Christ toward God.
—2 Corinthians 3:4
Scripture reading: Psalm 37
We need to get to a place where we are beyond trusting in ourselves. It is not bad to have self-confidence, but we must never rest upon anything in the human. The only sure place to rest is where you are trusting fully in God.
In His name we go. In Him we trust. And God brings us the victory. When we do not trust in ourselves, but when our whole trust rests upon the authority of the mighty God, He has promised to be with us at all times, to make the path straight, and to make a way through all the mountains. Then we understand how it was that David could say, "Your gentleness has made me great" (2 Sam. 22:36).
Ah, God is the lover of souls! We have no confidence in the flesh. Our confidence can only be placed in and rest upon the One who never fails, the One who knows the end from the beginning, the One who is able to come in at the midnight hour as easily as at midday. In fact, God makes the night and the day alike to the person who rests completely in His will with the knowledge that "all things work together for good to those who love God" (Rom. 8:28) and trust in Him. And we have such trust in Him.
This is the worthy position; this is where God wants all souls to be. We would find that we would not run His errands and make mistakes; we would not be settling down in the wrong place. We would know that our lives were as surely in agreement with the thoughts of God as the leading of the children of Israel through the wilderness. And we would be able to say, "Not one good thing has the Lord withheld from me" (Ps. 84:11), and "All the promises of God in Him are Yes, and in Him Amen, to the glory of God through us" (2 Cor. 1:20).
May the Lord help you to have less confidence in yourself, and to trust wholly in Him. Bless His name!
Thought for today: There is so much failure in self-assurance.
Excerpted from Smith Wigglesworth Devotional by Smith Wigglesworth, © 1999 by Whitaker House. Published by Whitaker House, New Kensington, PA. Used with permission. All rights reserved. www.whitakerhouse.com.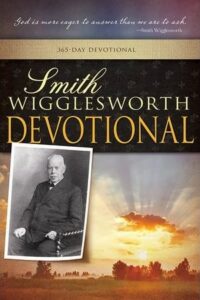 Smith Wigglesworth Devotional: 365 Day Devotional
By Whitaker House
Smith Wigglesworth was a man who took God at his word, and God used his faith as a model for others. Explore these daily truths from Scripture and the writings of the Apostle of Faith, and you'll quench your spiritual thirst, conquer defeating fears, be an effective soul winner, and see impossibilities turn into realities. 558 pages.
More Daily Devotions for August 14
Streams in the Desert by Mrs. Charles E. Cowman
Morning & Evening by Charles Spurgeon