Wigglesworth Devotional for August 12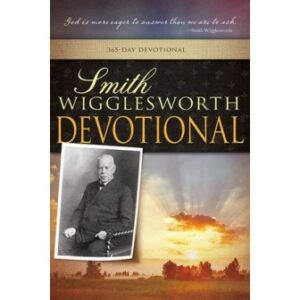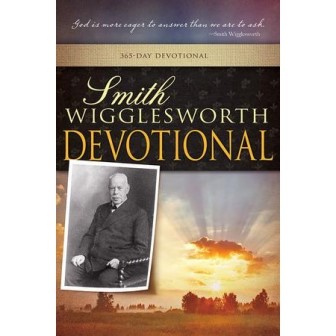 August 12
God Perfects His People
When He ascended on high, He led captivity captive, and gave gifts to men.
—Ephesians 4:8
Scripture reading: 1 Thessalonians 4:1-12
God has gifts for men. You ask, "What kind of men?" Even for rebels. Did they desire to be rebels? No. Sometimes there are transgressions that break our hearts and make us groan and travail. Was it our desire to sin? No. God looks right at the very canvas of our whole life histories, and He has set His mind upon us.
Your weakness has to be sifted like the chaff before the wind, and every seed will bring forth pure grain after God's mind. The fire will burn like an oven to burn up the stubble (Mal. 4:1), but the wheat will be gathered into the granary, the treasury of the Most High God, and He Himself will lay hold of us.
What is this process for? The perfecting of the saints. (See Ephesians 4:11-12.) Oh, just think — that brokenness of yours is to be made whole like Him; that weakness of yours is to be made strong like Him! You have to bear the image of the Lord in every detail. You have to have the mind of Christ (Phil. 2:5) in perfection, in beauty.
Beloved, don't fail and shrivel up because of the hand of God upon you, but realize that God must purify you for the perfecting of the saints. Oh, Jesus will help you. Friend, what are you going to do with this golden opportunity, with this inward pressure of a cry of God in your soul? Are you going to let others be crowned while you lose the crown? Are you willing to be brought into captivity today for God?
You must decide some things. If you are not baptized, you must seek the baptism of the Spirit of God. And if there is anything that has marred the fruit or interfered with all of His plan, I implore you to let the blood so cover, let the anointing of Christ so come, let the vision of Christ be so seen, that you will have a measure that will take all that God has for you.
Thought for today: There are no buts in the sanctification of the Spirit. But and if are gone, replaced with shall and will.
Excerpted from Smith Wigglesworth Devotional by Smith Wigglesworth, © 1999 by Whitaker House. Published by Whitaker House, New Kensington, PA. Used with permission. All rights reserved. www.whitakerhouse.com.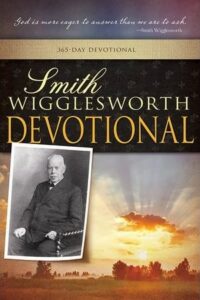 Smith Wigglesworth Devotional: 365 Day Devotional
By Whitaker House
Smith Wigglesworth was a man who took God at his word, and God used his faith as a model for others. Explore these daily truths from Scripture and the writings of the Apostle of Faith, and you'll quench your spiritual thirst, conquer defeating fears, be an effective soul winner, and see impossibilities turn into realities. 558 pages.
More Daily Devotions for August 12
Streams in the Desert by Mrs. Charles E. Cowman
Morning & Evening by Charles Spurgeon