Wigglesworth Devotional for August 11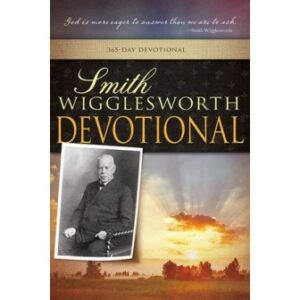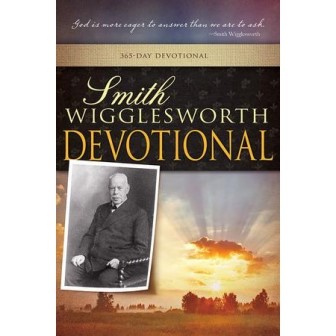 August 11
The Measure of Christ's Gift
To each one of us grace was given according to the measure of Christ's gift.
—Ephesians 4:7
Scripture reading: Romans 12
Grace and gifts are equally abounding in Jesus. As you place your strength on Jesus, as you allow the Holy Spirit to penetrate every thought, always bringing on the canvas of the mind a perfect picture of holiness, purity, and righteousness, you enter into Him and become entitled to all the riches of God.
How do you measure up today? God gives a measure. "To each one of us grace was given according to the measure of Christ's gift."
I know that salvation, while it is a perfect work, is an insulation that may have any number of volts behind it. In the days when bare wires were laid, when electric power was obtained from Niagara, I am told that there was a city whose lights suddenly went out. Following the wires, the repairmen came to a place where a cat had gotten on the wires, and the lights had been stopped.
I find that the dynamo of heaven can be stopped with a smaller thing than a cat. An impure thought stops the circulation. An act can stop the growth of the believer.
So I find that if I am going to have all the revelations of Jesus brought to me, I must strive for all that God has for me through a pure and clean heart, right thoughts, and an inward affection toward Him. Then heaven bursts through my human frame, and all the rays of heaven flow through my body. Hallelujah! It is lovely!
The measure of the gift of Christ remains with you. I cannot go on with inspiration unless I am going on with God in perfection. I cannot know the mind of the natural and the mysteries of the hidden things with God unless I have power to penetrate everything between me and heaven. And there is nothing that goes through but a pure heart, for the pure in heart will see God (Matt. 5:8).
Thought for today: We must let Him be enthroned, and then He will lift us to the throne.
Excerpted from Smith Wigglesworth Devotional by Smith Wigglesworth, © 1999 by Whitaker House. Published by Whitaker House, New Kensington, PA. Used with permission. All rights reserved. www.whitakerhouse.com.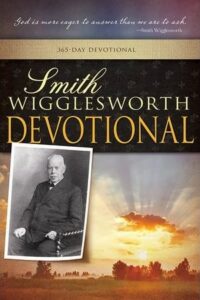 Smith Wigglesworth Devotional: 365 Day Devotional
By Whitaker House
Smith Wigglesworth was a man who took God at his word, and God used his faith as a model for others. Explore these daily truths from Scripture and the writings of the Apostle of Faith, and you'll quench your spiritual thirst, conquer defeating fears, be an effective soul winner, and see impossibilities turn into realities. 558 pages.
More Daily Devotions for August 11
Streams in the Desert by Mrs. Charles E. Cowman
Morning & Evening by Charles Spurgeon