Wigglesworth Devotional for August 10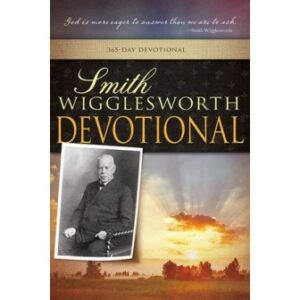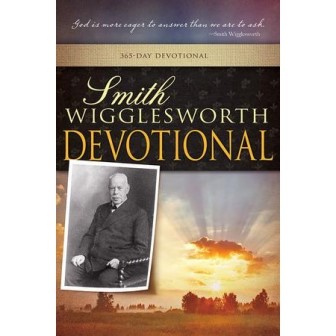 August 10
The Calling
You were called in one hope of your calling.
—Ephesians 4:4
Scripture reading: John 3:1-21
Many people who are called miss the call because they are dull of hearing. There is something in the call, beloved. "Many are called, but few are chosen" (Matt. 22:14). And how will the choice be made? The choice is always your choice first. You will find that gifts are your choice first. You will find that salvation is your choice. God has made it all, but you have to choose. God wants you to make an inward call, to be in a great intercessory condition of imploring the Holy One to prepare you for that wonderful spiritual body.
Called! Beloved, I know that some people have the idea (and it is a great mistake) that because they are not successful in everything they touch, because they have failed in so many things that they desire to go forward in, because they don't seem to aspire in prayer as some do and perhaps don't enter into the fullness of tongues, there is no hope for them in this calling. Satan comes and says, "Look at that blacklist of your weaknesses and infirmities! You can never expect to be in that calling!"
Yes, you can, beloved! God says it in the Scriptures. Oh, beloved, it is weakness that is made strong (2 Cor. 12:9). It is the last who can be made first (Matt. 19:30). What will make the whole situation different? Confessing our helplessness. God says that He feeds the hungry with good things, but the satisfied He sends away empty (Luke 1:53). If you want to grow in grace and in the knowledge of the grace of God, get hungry enough to be fed; get thirsty enough to cry out; be broken enough that you do not want anything in the world unless He comes Himself.
Let God comfort your heart. Let Him strengthen your weakness. Let Him cause you to come into the place of profit. Let Him help you into the place He has chosen for you, for "many are called, but few are chosen" (Matt. 22:14). But God has a big choice.
Thought for today: I am glad I cannot measure Jesus, but I am glad I can touch Him all the same.
Excerpted from Smith Wigglesworth Devotional by Smith Wigglesworth, © 1999 by Whitaker House. Published by Whitaker House, New Kensington, PA. Used with permission. All rights reserved. www.whitakerhouse.com.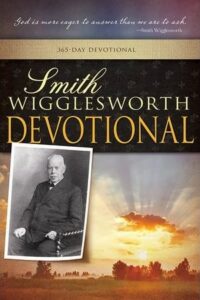 Smith Wigglesworth Devotional: 365 Day Devotional
By Whitaker House
Smith Wigglesworth was a man who took God at his word, and God used his faith as a model for others. Explore these daily truths from Scripture and the writings of the Apostle of Faith, and you'll quench your spiritual thirst, conquer defeating fears, be an effective soul winner, and see impossibilities turn into realities. 558 pages.
More Daily Devotions for August 10
Streams in the Desert by Mrs. Charles E. Cowman
Morning & Evening by Charles Spurgeon