Wigglesworth Devotional for August 1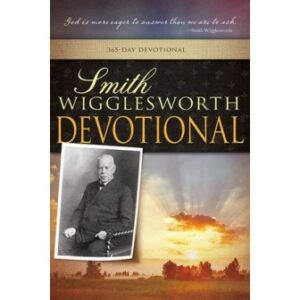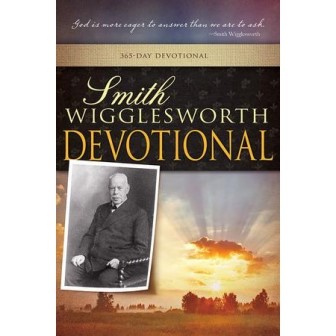 August 1
A Life Ministry
Do not let your good be spoken of as evil.
—Romans 14:16
Scripture reading: Romans 14
We recognize the Holy Spirit, but we recognize first the Spirit giving us life, saving us from every form of evil power, transforming our human nature until it is in divine order. Then, in that divine order, we see that the Lord of Hosts can very beautifully arrange the life until we live in the Spirit and are not fulfilling the lusts of the flesh (Gal. 5:16). When the Holy Spirit is perfectly in charge, He lifts and lightens and unveils the truth in a new way until we grasp it.
Oh, how wonderful it would be if every one of us would possess this word in our hearts: "Do not let your good be spoken of as evil." I know we all want to be good. It is not a wrong thing to desire that our goodness be appreciated. But we must watch ourselves because it is an evil day (although it is the day of salvation), and we must understand these days that the Lord wants to chasten and bring a people right into a full-tide position.
I believe that it is just as possible for God to sweep a group of believers right into glory before the Rapture as during the Rapture. It is possible for you to be taken even if others are left. May God give us a very keen inward discerning of our hearts' purity. We want to go to heaven—it is far better for us to go—but it is far better for the church that we stay (Phil. 1:23–24).
Paul realized the following truth: "To depart [to] be with Christ… is far better" (v. 23). Then there is another side to it. Believing that God made us for the proclamation of the Gospel, for the building of the church, we would say, "Lord, for the purpose of being a further blessing for Your sake and for the sake of the church, just keep us full of life to stay." We do not want to be full of disease, but we want to be full of life.
May the Lord grant to us right now a living faith to believe.
Thought for today: We will have to be utterly slain if we want to know the resurrection power of Jesus.
Excerpted from Smith Wigglesworth Devotional by Smith Wigglesworth, © 1999 by Whitaker House. Published by Whitaker House, New Kensington, PA. Used with permission. All rights reserved. www.whitakerhouse.com.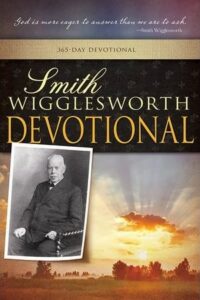 Smith Wigglesworth Devotional: 365 Day Devotional
By Whitaker House
Smith Wigglesworth was a man who took God at his word, and God used his faith as a model for others. Explore these daily truths from Scripture and the writings of the Apostle of Faith, and you'll quench your spiritual thirst, conquer defeating fears, be an effective soul winner, and see impossibilities turn into realities. 558 pages.
More Daily Devotions for August 1
Streams in the Desert by Mrs. Charles E. Cowman
Morning & Evening by Charles Spurgeon