Wigglesworth Devotional for April 8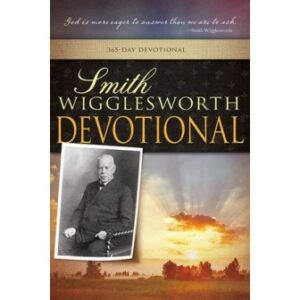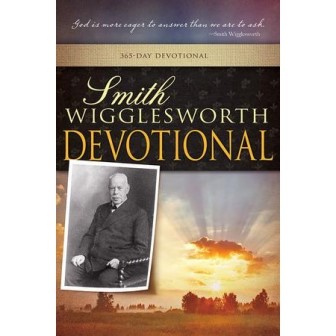 April 8
The Beginning of Life
Whoever desires to save his life will lose it, but whoever loses his life for My sake will find it.
—Matthew 16:25
Scripture reading: Matthew 16:13-26
God is pruning us, teaching us to observe that those who enter into this life have ceased from their own works (Heb. 4:10). Those who enter into this spiritual awakening have no more bondage. They have learned that "no one engaged in warfare entangles himself with the affairs of this life" (2 Tim. 2:4). They have a new inspiration of divine power. It is the nature of the Son of God.
But the Bible says, "Strive to enter through the narrow gate" (Luke 13:24). Yes, beloved, this means you will have to work for it, because your own nature will interfere with you; your friends will often stand in the way. Your position will many times almost bring you to a place where you will be doomed if you take that stand.
The apostle Peter had entered into this divine position just before Jesus made His statement, "Whoever desires to save his life will lose it, but whoever loses his life for My sake will find it." Peter had just received this new life; he had just entered into the place where he knew that Jesus was the Son of God, saying, "You are the Christ, the Son of the living God" (Matt. 16:16). Then Jesus began breaking the seal of His ministry. He said, "The Son of Man must be delivered into the hands of sinful men, and be crucified, and the third day rise again" (Luke 24:7).
Peter said, "This will not happen. I'll see to that! You leave that business with me. Let anybody touch you, and I will stand in your place; I will be with you." And Jesus said, "Get behind Me, Satan! You are an offense to Me, for you are not mindful of the things of God, but the things of men" (Matt. 16:23).
Anything that hinders me from falling into the ground, everything that interferes with my taking up my cross, dying to self, separating from the world, cleaning my life up, or entering through the narrow gate, anything that interferes with that is Satan's power. "Unless a grain of wheat falls into the ground and dies, it remains alone" (John 12:24).
Strive to enter in. Seek to be worthy to enter in. Let God be honored by your leaving behind the things that you know are taking your life, hindering your progress, blighting your prospects, and ruining your mind — for nothing will dull the mind's perceptions like touching earthly things that are not clean.
When God began dealing with me on holy lines, I was working for thirteen saloons, meaning that I was going to thirteen different bars. Of course, I was among hundreds of other customers. God dealt with me in this matter, and I cleared up the whole situation in the presence of God. That was only one thing; there were a thousand other things.
God wants us to be holy, pure, and perfect the whole way through. The inheritance is an incorruptible inheritance; it is undefiled, and it does not fade away (1 Pet. 1:4). Those who are entering in are judging themselves so that they will not be condemned with the world (1 Cor. 11:32). Many people have fallen asleep. (See verses 27–30.) Why? Because they did not listen to the correction of the Word of the Lord. Some have been ill, and God dealt with them; they would not heed, and then God put them to sleep.
Oh, that God the Holy Spirit will have a choice with us today, that we will judge ourselves so that we are not condemned with the world! "For if we would judge ourselves, we would not be judged" (v. 31). What is it to judge yourself? If the Lord speaks, if He says, "Let it go," no matter if it is as dear as your right eye, you must let it go. If it is as costly as your right foot, you must let it go. It is far better to let it go.
Strive to enter in.
Thought for today: Human life has an end; divine life has only a beginning.
Excerpted from Smith Wigglesworth Devotional by Smith Wigglesworth, © 1999 by Whitaker House. Published by Whitaker House, New Kensington, PA. Used with permission. All rights reserved. www.whitakerhouse.com.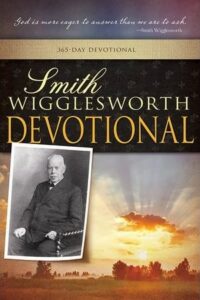 Smith Wigglesworth Devotional: 365 Day Devotional
By Whitaker House
Smith Wigglesworth was a man who took God at his word, and God used his faith as a model for others. Explore these daily truths from Scripture and the writings of the Apostle of Faith, and you'll quench your spiritual thirst, conquer defeating fears, be an effective soul winner, and see impossibilities turn into realities. 558 pages.
More Daily Devotions for April 8
Streams in the Desert by Mrs. Charles E. Cowman
Morning & Evening by Charles Spurgeon