Wigglesworth Devotional for April 6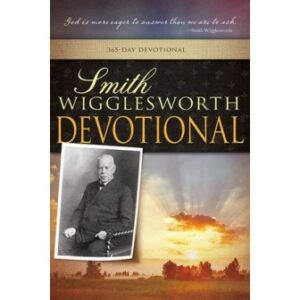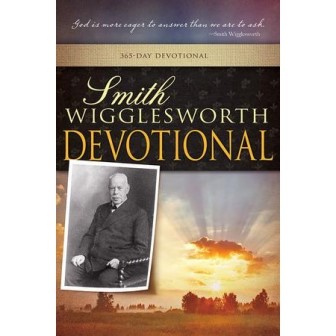 April 6
His Glory and Ours
But we all, with unveiled face, beholding as in a mirror the glory of the Lord, are being transformed into the same image from glory to glory, just as by the Spirit of the Lord.
—2 Corinthians 3:18
Scripture reading: 1 Corinthians 15:35-58
The coming of the Lord is for the life of the Lord, not for our bodies. Our bodies will never be in heaven; they will never reach there. They are terrestrial things, and everything terrestrial will come to an end on this earth.
What is going to be there? The life of the Son of God, the nature of the Son of God, the holiness of the Son of God, the purity. Life will be there, as well as the likeness and everything pertaining to it.
As we go on, we will see that He is in this life that is going to have a new body. This life will demand a new body; it is demanding it now. This is a law of life. You have a law of life in nature. But now you have to have a law of a spirit of life, which is free from everything of the natural order (Rom. 8:2). And this is the law of life, of the life of Christ that is in you, which I am taking you through or bringing you to, so that you may be firmly fixed on the perfect knowledge that no matter what happens, you know you will go. When I say "you," it is right to say you will go. You will go up, but you, as you now know yourself, won't go in. You will be dissolved as you go. But the nature of the Son, the new life, will go in with your new body.
We move on now to a further foundation. In the first chapter of John, the fourteenth verse, we read, "And the Word became flesh [they saw it] and dwelt among us [it was right in the midst of them, and they couldn't help seeing the glory of it], and we beheld His glory, the glory as of the only begotten of the Father, full of grace and truth.
Now you have to receive that — full of grace, full of truth, the glory of the Lord. You must remember that glory is not a halo around your head. In some paintings of the Lord Jesus or of saints, you will see a light patch painted just over their heads, the idea being to exhibit glory. Glory never is that way. Glory is expressive.
Glory had two mighty powers with it: it not only had grace, which was the canopy of the mercy of the high order of God, all the time prevailing and covering and pressing Him, but it also had truth. Christ spoke so that every heart was filled with what He said.
And this glory is what we have to have. This is what will be caught up to heaven and expressed. Can expressiveness be taken up? Yes, because it is the nature of the new birth. Will truth be taken up? Yes, for truth is the very embodiment of the Son. Just as this life permeates through your body, it would be impossible for any saint ever to be free to give anything but absolute truth. The saint has to become an embodiment of truth, life, and Christ manifested. We have to be like Him, just as He was, filled with His glory, this divine order speaking out of fullness, greater than anything we have ever had. Our minds and souls must perceive the things of God so that we live, move, and act in this glory.
The glory of the Lord, the presence of the Lord, the power of the Lord, the life of the Lord is being made manifest. It is not you He is after: it is what has been created in you.
Thought for today: Glory is not an outside halo; glory is an inward conception.
Excerpted from Smith Wigglesworth Devotional by Smith Wigglesworth, © 1999 by Whitaker House. Published by Whitaker House, New Kensington, PA. Used with permission. All rights reserved. www.whitakerhouse.com.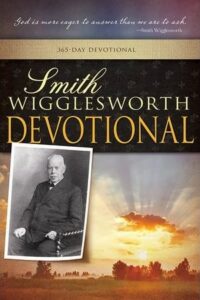 Smith Wigglesworth Devotional: 365 Day Devotional
By Whitaker House
Smith Wigglesworth was a man who took God at his word, and God used his faith as a model for others. Explore these daily truths from Scripture and the writings of the Apostle of Faith, and you'll quench your spiritual thirst, conquer defeating fears, be an effective soul winner, and see impossibilities turn into realities. 558 pages.
More Daily Devotions for April 6
Streams in the Desert by Mrs. Charles E. Cowman
Morning & Evening by Charles Spurgeon