Wigglesworth Devotional for April 5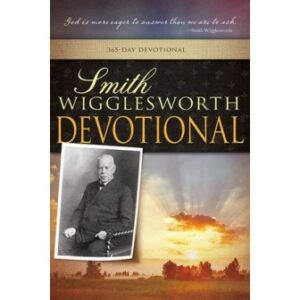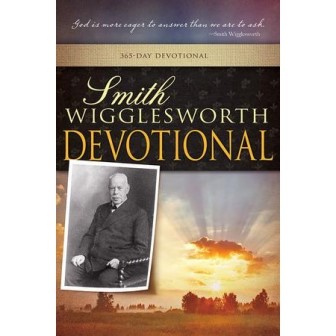 April 5
Joy in This Life
You will show me the path of life; in Your presence is fullness of joy; at Your right hand are pleasures forevermore.
—Psalm 16:11
Scripture reading: Psalm 16
The Word of Life is to make your joy full. We must remember that what is absent in the world is joy. The world has never had joy; the world never will have joy. Joy is not in the five senses of the world. Feelings are there, happiness is there, but joy can only be produced where there is no alloy. Now, there is no alloy in heaven. Alloy means that there is a mixture. In the world there is happiness, but it is a mixture; very often it comes very close to sorrow. Often in the midst of festivities, there is a place of happiness, and right underneath is a very heavy heart.
But what Christians have is this: it is joy without alloy, without a mixture. It is inwardly expressive. It rises higher and higher until, if it had its perfect order, we would drown everything with a shout of praise coming from this holy presence.
We want everyone to receive the Holy Spirit because the Holy Spirit has a very blessed expression of the Lord in His glory, in His purity, in His power, and in all His blessed words. All these are coming forcefully through as the Holy Spirit is able to witness to you of Him. And every time the Son is manifested in your hearts by the Holy Spirit, you get a real stream of heavenly glory on earth: joy in the Holy Spirit — not in eating and drinking, but in something higher, something better. We all enjoy eating and drinking, but this is something higher, something better, something more substantial: joy in the Holy Spirit! And the Holy Spirit can bring this joy to us.
Thought for today: No one gets his answers to his prayers — he never does — for God answers prayers abundantly above what we ask or think to pray for.
Excerpted from Smith Wigglesworth Devotional by Smith Wigglesworth, © 1999 by Whitaker House. Published by Whitaker House, New Kensington, PA. Used with permission. All rights reserved. www.whitakerhouse.com.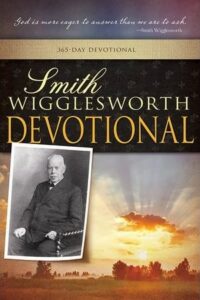 Smith Wigglesworth Devotional: 365 Day Devotional
By Whitaker House
Smith Wigglesworth was a man who took God at his word, and God used his faith as a model for others. Explore these daily truths from Scripture and the writings of the Apostle of Faith, and you'll quench your spiritual thirst, conquer defeating fears, be an effective soul winner, and see impossibilities turn into realities. 558 pages.
More Daily Devotions for April 5
Streams in the Desert by Mrs. Charles E. Cowman
Morning & Evening by Charles Spurgeon