Wigglesworth Devotional for April 3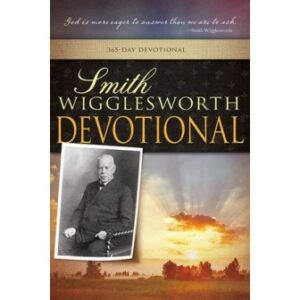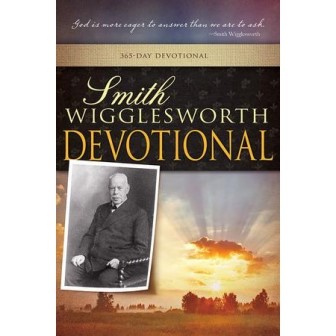 April 3
The Man of Sin
Many deceivers have gone out into the world who do not confess Jesus Christ as coming in the flesh. This is a deceiver and an antichrist.
—2 John 7
Scripture reading: 1 John 2
When I was in Sydney, they said, "Whatever you do, you must see this place that they built for the man, the new man who is coming."
Theosophy, which is based on theories of reincarnation and other falsities, has a new man. Nothing but Theosophy could have a new man. The foundation of this Theosophy has always been corruptible. The formation of Theosophy was connected to one of the greatest atheists of the day. Theosophy sprang out of atheism.
The Man of Sin, as he comes forth, will do many things. There will be many false christs, and they will be manifestations of the forthcoming of the Man of Sin, but they will all come to an end. The Man of Sin will be revealed.
These people are determined to have a man. They know someone has to come. We Christians know who He is who is coming to us. But these people begin to make a man in this manner: they find a man in India, they polish him up as much as they can; they dress him up, but we are told by the Lord that soft clothing can go onto wolves' backs (Matt. 7:15).
We find that they are going to bring this man forth in great style. When I went around the amphitheater in Sydney that was made for this man to come, I saw as clearly as anything it was the preparation for the Man of Sin. But they do not believe that.
What will make you to know it is the Man of Sin? This: every religious sect and creed that are in the world all join to it. There is not a religion known that has not joined with it.
Why, that is exactly what the Devil wants. He wants all the false religions joining together, and the Man of Sin will be received with great applause when he comes.
Who will be saved? Who will know the day? Who now knows the Man of Sin? We feel him when we touch him, when he opens his mouth, when he writes in the newspaper, when we see his actions — we know who he is.
What has the Man of Sin always said? Why, exactly what Jehovah's Witnesses say. What? That there is no hell. The Devil has always said that. What does Christian Science say? No hell, no Devil. They are ready for him. The Devil has always said no hell, no evil. And these people are preparing, though they do not know it, for the Man of Sin.
We have to see that these days have to come before the Lord can come. There has to be a "falling away" (2 Thess. 2:3). There has to be in this day a manifestation so clear, of such undeniable fact. I tell you, when they begin to build temples for the Man of Sin to come (though they don't know it), you know the Day is at hand.
A person said to me, "You see, the Christian Scientists must be right. Look at the beautiful buildings; look at all the people following them." Yes, everybody can belong to it. You can go to any brothel you like, you can go to any theater you like, you can go to any race course you like, you can be mixed up with the rest of the people in your life and still be a Christian Scientist. You can have the Devil right and left and anywhere and still belong to Christian Science.
When the Man of Sin comes, he will be hailed on all sides. When he is manifested, who will miss him? Why, the reverent, the holy, the separated will miss him. Why will they miss him? Because they will not be here to greet him!
Thought for today: He who has been begotten in you is the very God of power who will preserve you and bring forth light and truth so that your vision will be clear.
Excerpted from Smith Wigglesworth Devotional by Smith Wigglesworth, © 1999 by Whitaker House. Published by Whitaker House, New Kensington, PA. Used with permission. All rights reserved. www.whitakerhouse.com.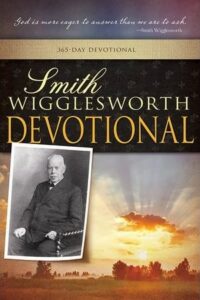 Smith Wigglesworth Devotional: 365 Day Devotional
By Whitaker House
Smith Wigglesworth was a man who took God at his word, and God used his faith as a model for others. Explore these daily truths from Scripture and the writings of the Apostle of Faith, and you'll quench your spiritual thirst, conquer defeating fears, be an effective soul winner, and see impossibilities turn into realities. 558 pages.
More Daily Devotions for April 3
Streams in the Desert by Mrs. Charles E. Cowman
Morning & Evening by Charles Spurgeon