Wigglesworth Devotional for April 26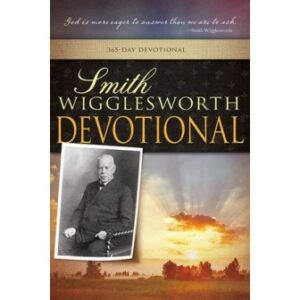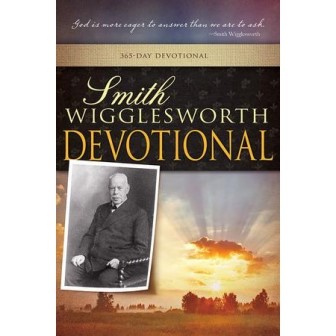 April 26
For the Poor in Spirit
Blessed are the poor in spirit, for theirs is the kingdom of heaven.
—Matthew 5:3
Scripture reading: Psalm 37:3-24
This is one of the richest places into which Jesus brings us. The poor have a right to everything in heaven. "Theirs is." Do you dare believe it? Yes, I dare. I believe, I know, that I was very poor. When God's Spirit comes in as the ruling, controlling power of our lives, He gives us God's revelation of our inward poverty and shows us that God has come with one purpose: to bring heaven's best to earth. He also shows that with Jesus He will indeed "freely give us all things" (Rom. 8:32).
An old man and an old woman had lived together for seventy years. Someone said to them, "You must have seen many clouds during those days." They replied, "Where do the showers come from? You never get showers without clouds." It is only the Holy Spirit who can bring us to the place of realization of our poverty; but, every time He does it, He opens the windows of heaven, and the showers of blessing fall.
But I must recognize the difference between my own spirit and the Holy Spirit. My own spirit can do certain things on natural lines — it can even weep and pray and worship — but it is all on a human plane. We must not depend on our own human thoughts and activities or on our personalities. If the baptism means anything to you, it should bring you to the death of the ordinary, where you are no longer putting faith in your own understanding but, conscious of your own poverty, you are ever yielded to the Spirit. Then it is that your body becomes filled with heaven on earth.
How may I get nearer to God? How may I be in the place of helplessness — in my own place and dependent on God? I see a tide rising. "Blessed are the poor in spirit, for theirs is the kingdom of heaven." God is making us very poor, but we are rich because our hands are stretched out toward Him in this holy day of His visitation to our hearts.
Thought for today: Exercising lordship over another is not of God.
Excerpted from Smith Wigglesworth Devotional by Smith Wigglesworth, © 1999 by Whitaker House. Published by Whitaker House, New Kensington, PA. Used with permission. All rights reserved. www.whitakerhouse.com.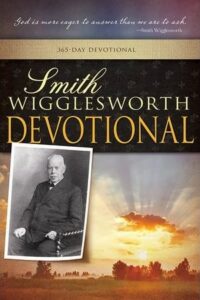 Smith Wigglesworth Devotional: 365 Day Devotional
By Whitaker House
Smith Wigglesworth was a man who took God at his word, and God used his faith as a model for others. Explore these daily truths from Scripture and the writings of the Apostle of Faith, and you'll quench your spiritual thirst, conquer defeating fears, be an effective soul winner, and see impossibilities turn into realities. 558 pages.
More Daily Devotions for April 26
Streams in the Desert by Mrs. Charles E. Cowman
Morning & Evening by Charles Spurgeon