Wigglesworth Devotional for April 25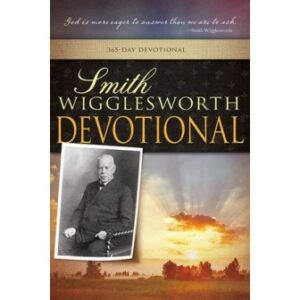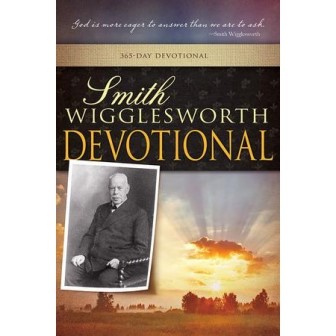 April 25
Sifted as Wheat, Tried like Gold
You have been grieved by various trials, that the genuineness of your faith…though it is tested by fire, may be found to praise, honor, and glory at the revelation of Jesus Christ.
—1 Peter 1:6-7
Scripture reading: 1 Peter 1:3-16
I believe there are people who will be put in the place where they will have to stand upon God's Word. You will be sifted as wheat (Luke 22:31). You will be tried "as though some strange thing happened to you" (1 Pet. 4:12). You will be put in the most difficult places, where all hell seems to surround you, but God will sustain and empower you and will bring you into an unlimited place of faith. God will not allow you to be "tempted beyond what you are able, but with the temptation will also make the way of escape, that you may be able to bear it" (1 Cor. 10:13).
God will surely tell you when you have been tried sufficiently in order to bring you out as pure gold. Every trial is to prepare you for a greater position for God. Who is going to live a dormant, weak, trifling, slow, indolent, prayerless, Bible-less life when he knows he must go through these things? And if you are to be "made perfect in weakness" (2 Cor. 12:9), you must be tried as by fire in order to know that no man is able to win a victory unless the power of God is in him. The Holy Spirit will lead us day by day. You will know that these light afflictions, which are only for a moment, are working out for us an eternal weight of glory (2 Cor. 4:17).
We must have people receive the Holy Spirit; we must have people healed in their seats; we must see God come forth. Some of you have been longing for the Holy Spirit. God can baptize you just where you are. There may be some who have not yet tasted of the grace of God. Close beside you is the water of life. Have a drink, brother, sister, for God says, "And let him who thirsts come. Whoever desires, let him take the water of life freely" (Rev. 22:17).
Thought for today: Your tried faith will make you know that you will have the faith of God to go through the next trial.
Excerpted from Smith Wigglesworth Devotional by Smith Wigglesworth, © 1999 by Whitaker House. Published by Whitaker House, New Kensington, PA. Used with permission. All rights reserved. www.whitakerhouse.com.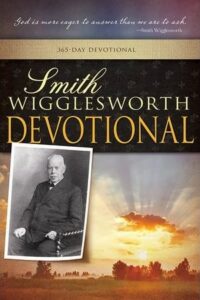 Smith Wigglesworth Devotional: 365 Day Devotional
By Whitaker House
Smith Wigglesworth was a man who took God at his word, and God used his faith as a model for others. Explore these daily truths from Scripture and the writings of the Apostle of Faith, and you'll quench your spiritual thirst, conquer defeating fears, be an effective soul winner, and see impossibilities turn into realities. 558 pages.
More Daily Devotions for April 25
Streams in the Desert by Mrs. Charles E. Cowman
Morning & Evening by Charles Spurgeon