Wigglesworth Devotional for April 20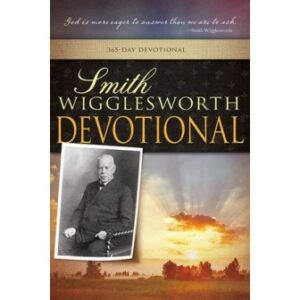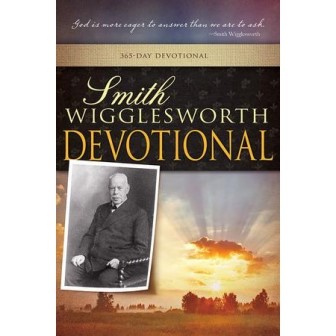 April 20
Maintaining the Divine Life
Lord, to whom shall we go? You have the words of eternal life.
—John 6:68
Scripture reading: John 6:63-69; 14:1-28
God will give divine life only to those who seek eternal life. Do not get away from this. For every person who has eternal life, it is the purpose of the Father, it is the loyalty of God's Son, it is the assembly of the firstborn (Heb. 12:23), it is the newly begotten of God, it is the new creation, it is a race designed for heaven that is going to equip you and get you through everything. As surely as you are seeking now, you are in the glory. There is a bridge of eternal security for you if you dare to believe in the Word of God. There is not a drop between you and the glory. It is divine, it is eternal, it is holy, it is the life of God; He gives it, and no man can take from you the life that God gives to you.
I hope no one will say, "Wigglesworth is preaching eternal security." I am not. I have a thousand times better things in my mind than that. My preaching is this: I know I have what will not be taken away from me. (See Luke 10:42.)
I am dwelling upon the sovereignty, the mercy, and the boundless love of God. I am dwelling upon the wonderful power of God's order. The heavens, the earth, and everything under the earth are submissive to the Most High God. Demon power has to give place to the royal kingship of God's eternal throne. "Every knee shall bow" (Isa. 45:23), every devil will be submitted, and God will bring us someday right into the fullness of the blaze of eternal bliss. And the brightness of His presence will cast every unclean spirit and every power of devils into the pit forever and ever and ever. Oh, Jesus!
But if you choose to leave the Master, where will you go? Where can we go? If we need a touch in our bodies, where can we go? If we want life, where can we go? Is there anywhere? This world is a big world, but tell me if you can find life outside of Christ or anywhere but in Christ.
Could you find life if you soared the heights of the Alps of Switzerland and looked over those glassy mountains where the sun is shining? As I looked over one of those mountains one morning, I saw eleven glaciers and three lakes, like diamonds before me in the glittering sun. I wept and I wept, but I did not receive consolation. Then I dropped on my knees and looked to God — then I found consolation.
Where will we go? All the grandeur and the glories of earth are to be seen, but they do not satisfy me. They all belong to time; they will all fold up like a garment that is laid aside; they will all melt with fervent heat (2 Pet. 3:10).
Where will we go? "You have the words of eternal life." Jesus, You fed us with bread from heaven. Jesus, give us Your life. Oh, breathe it into us! Then we will eat and drink and breathe and think in God's Son until our own natures are consumed with divine life, until we are perpetually in the sweetness of His divine will and in the glory. In fact, we are already in it! Praise Him! You can always be holy; you can always be pure. It is the mind of the Spirit that is making you know holiness, righteousness, and rapture.
Thought for today: If our fellowship here is so sweet, if the touches of eternal glory inspire us, how wonderful heaven will be!
Excerpted from Smith Wigglesworth Devotional by Smith Wigglesworth, © 1999 by Whitaker House. Published by Whitaker House, New Kensington, PA. Used with permission. All rights reserved. www.whitakerhouse.com.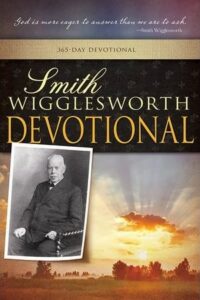 Smith Wigglesworth Devotional: 365 Day Devotional
By Whitaker House
Smith Wigglesworth was a man who took God at his word, and God used his faith as a model for others. Explore these daily truths from Scripture and the writings of the Apostle of Faith, and you'll quench your spiritual thirst, conquer defeating fears, be an effective soul winner, and see impossibilities turn into realities. 558 pages.
More Daily Devotions for April 20
Streams in the Desert by Mrs. Charles E. Cowman
Morning & Evening by Charles Spurgeon