Wigglesworth Devotional for April 19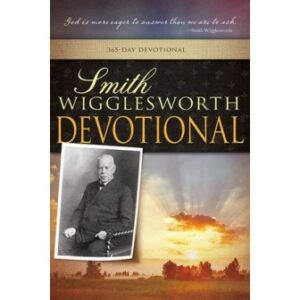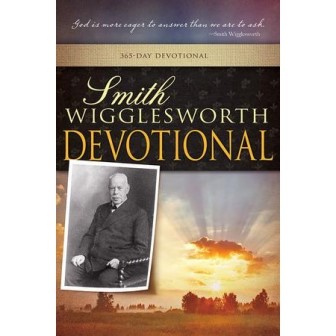 April 19
On the Way to Heaven
I, John, saw the holy city, New Jerusalem, coming down out of heaven from God, prepared as a bride adorned for her husband.
—Revelation 21:2
Scripture reading: Revelation 21:4, 10-27
We long for that eternal day when all are holy, all are good, all are washed in Jesus' blood. But guilty, unrenewed sinners cannot come there. There is no sickness in heaven. There is no death in heaven. They have never had a funeral in that land. They have never known what it means to ring the death toll or to have the drum muffled. Never once has anyone died there. There is no death there, no sickness, no sorrow.
Will you go there? Are you getting ready for it?
Remember this: you were created by the power of God for one purpose in particular. God had no thought in Creation but to bring forth through mortality a natural order so that you might be quickened in the Spirit, be received into glory, and worship God in a way that the angels never could. But in order for that to be, He has brought us through the flesh and quickened us by the Spirit, so that we may know the love, the grace, the power, and all the perfect will of God.
He is a wonderful God — His intelligence, His superabundance in all revelation, His power to keep everything in perfect order. The sun in all its glory, shining so majestically on the earth today, is the mighty power of our glorious God who can make a new heaven and a new earth, in which righteousness will dwell, where no sin will ever darken the place, where the glory of that celestial place will be wonderful.
This city — figurative, but not exactly figurative, for it is a luminous fact — will surely exist, and we cannot miss it. It will be a city greater than any city ever known, with millions, billions, trillions all ready for the marriage of the Lamb and His bride. It will be a great city — architecture, domes, pinnacles, cornices, foundations — and the whole city will be made up of saints coming to a marriage.
Oh, the glory of it! I'll be there. I will be one of its inhabitants. I do not know what part, but it will be glorious to be in it anyhow. All these billions of people will have come through tribulation, distress, brokenness of spirit, hard times, strange perplexities, weariness, and all kinds of conditions in the earth. They will be quickened and made like Him, to reign with Him forever and ever.
What a thought God had when He was forming creation and making it, so that we could bring forth sons and daughters in the natural, who are quickened by the Spirit in the supernatural and received up to glory, to be made ready for a marriage! May God reveal to us our position in this Holy Spirit order, so that we may see how wonderful it is that the Lord has His mind upon us. I want you to see security, absolute security, where there will be no shaking, no trembling, no fear, absolute soundness in every way, knowing that, as sure as the Celestial City is formed, you are going to that City.
Salvation takes us to glory. New life is resurrection; new life is ascension; and this new life in God has no place for its feet anywhere between here and glory.
The Spirit of the Lord is with us, revealing the Word. He does not bring eternal life to us, for we have that already, and we believe and are in this place because of that eternal life. But He brings to us a process of this eternal life, showing us that it puts everything else to death. Eternal life came to us when we believed, but the process of eternal life can begin today, making us know that now we are sons of God.
Thought for today: God's Son became the Bread of Life, and as we eat of this Bread, we live forever!
Excerpted from Smith Wigglesworth Devotional by Smith Wigglesworth, © 1999 by Whitaker House. Published by Whitaker House, New Kensington, PA. Used with permission. All rights reserved. www.whitakerhouse.com.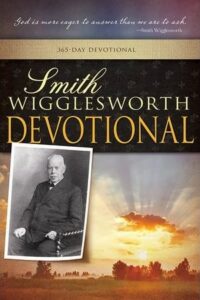 Smith Wigglesworth Devotional: 365 Day Devotional
By Whitaker House
Smith Wigglesworth was a man who took God at his word, and God used his faith as a model for others. Explore these daily truths from Scripture and the writings of the Apostle of Faith, and you'll quench your spiritual thirst, conquer defeating fears, be an effective soul winner, and see impossibilities turn into realities. 558 pages.
More Daily Devotions for April 19
Streams in the Desert by Mrs. Charles E. Cowman
Morning & Evening by Charles Spurgeon