Wigglesworth Devotional for April 18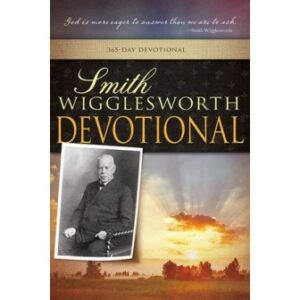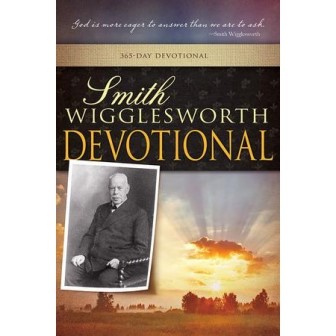 April 18
Moving toward Perfection
I am among you as the One who serves.
—Luke 22:27
Scripture reading: Hebrews 6:1-20
We can never be filled with the Holy Spirit as long as there is any human craving for our own wills. Selfishness must be destroyed. Jesus was perfect, the end of everything, and God will bring us all there. It is giving that pays; it is helping that pays; it is loving that pays; it is putting yourself out for another person that pays.
I believe there is a day coming that will be greater than anything any of us have any conception of. This is the testing road. This is the place where your whole body has to be covered with the wings of God so that your nakedness will not be seen. This is the thing that God is getting you ready for, the most wonderful thing your heart can imagine. How can you get into it? First of all, "You…have continued with Me in My trials" (v. 28). Jesus had been in trials; He had been in temptation. There is not one of us who is tempted beyond what He was (Heb. 4:15).
If a young man can be so pure that he cannot be tempted, he will never be fit to be made a judge, but God intends us to be so purified during these evil days that He can make us judges in the world to come. If you can be tried, if you can be tempted on any line, Jesus said, "You are those who have continued with Me in My trials" (Luke 22:28). Have faith, and God will keep you pure in the temptation.
Follow Him in constant regeneration. Every day is a regeneration; every day is a day of advancement; every day is a place of choice. Every day you find yourself in need of fresh consecration. If you are in a place to yield, God moves you in the place of regeneration.
Thought for today: If you are not on fire, you are not in the place of regeneration. It is only the fire of God that burns up the entanglements of the world.
Excerpted from Smith Wigglesworth Devotional by Smith Wigglesworth, © 1999 by Whitaker House. Published by Whitaker House, New Kensington, PA. Used with permission. All rights reserved. www.whitakerhouse.com.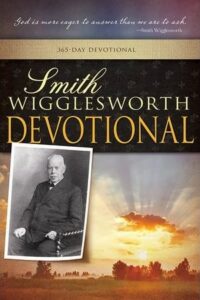 Smith Wigglesworth Devotional: 365 Day Devotional
By Whitaker House
Smith Wigglesworth was a man who took God at his word, and God used his faith as a model for others. Explore these daily truths from Scripture and the writings of the Apostle of Faith, and you'll quench your spiritual thirst, conquer defeating fears, be an effective soul winner, and see impossibilities turn into realities. 558 pages.
More Daily Devotions for April 18
Streams in the Desert by Mrs. Charles E. Cowman
Morning & Evening by Charles Spurgeon