Wigglesworth Devotional for April 17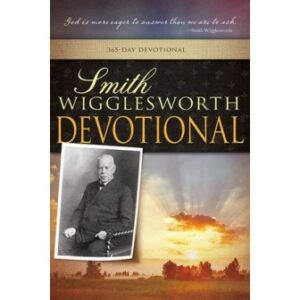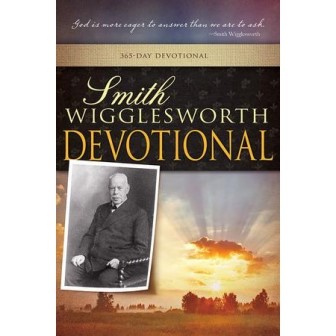 April 17
Spiritual Revelation
Take, eat; this is My body which is broken for you; do this in remembrance of Me.
—1 Corinthians 11:24
Scripture reading: Matthew 26:20-56
It is a wonderful inheritance of faith to find shelter under the blood of Jesus. He took the cup, He took the bread, and He gave thanks. The very attitude of giving thanks for His shed blood, giving thanks for His broken body, overwhelms the heart. To think that my Lord could give thanks for His own shed blood! To think that my Lord could give thanks for His own broken body! Only divinity can reveal this sublime act to the heart.
The natural man cannot receive this revelation, but the spiritual man, the man who has been created anew by faith in Christ, is open to it. The man who believes that God comes in has the eternal seed of truth and righteousness and faith born into him. From the moment that he sees the truth through faith, he is made a new creation. The flesh ceases; the spiritual man begins. One is taken off, and the other is taken on, until a man is in the presence of God. I believe that the Lord brings a child of faith into a place of rest, causes him to sit with Him in heavenly places (Eph. 2:6), gives him a language in the Spirit, and makes him know that he no longer belongs to the law of creation.
Do you see the bread that represents His broken body? The Lord knew He could not bring us any nearer to His broken body, so He took the natural elements and said, "This bread represents my broken body." (See Luke 22:19.) Now, will it ever become that body of Christ? No, never. You cannot make it so. It is foolishness to believe it, but I receive it as an emblem. When I eat it, the natural leads me into the supernatural, and instantly I begin to feed on the supernatural by faith. One leads me into the other.
Jesus said, "Take, eat; this is My body" (Matt. 26:26). I have a real knowledge of Christ through this emblem. We may take from the table of the riches of His promises. The riches of heaven are before us. Fear not; only believe, for God has opened the treasures of His holy Word.
As the disciples were gathered together with Jesus, He looked on them and said right into their ears, "One of you will betray Me" (v. 21). Jesus knew who would betray Him. They whispered to one another, "Who is it?" None of them had real confidence that it would not be he. That is the serious part about it; they had so little confidence in their ability to face the opposition that was before them, and they had no confidence that it would not be one of them.
Jesus knew. I can imagine that He had been talking to Judas many times, rebuking him and telling him that his course would surely bring him to a bad end. Jesus never had told any of His disciples, not even John who "leaned on His breast" (John 21:20). Now, if that same spirit of keeping things secret was in any church, it would purify the church. But I fear sometimes that Satan gets the advantage, and things are told before they are even known to be true.
There was strife among them as to who should be the greatest, but He said, "He who is greatest among you, let him be as the younger, and he who governs as he who serves" (Luke 22:26). Then He, the Master, said, "I am among you as the One who serves" (v. 27). He, the noblest, the purest, was the servant of all! Exercising lordship over another is not of God. We must learn in our hearts that fellowship, true righteousness, loving one another, and preferring one another, must come into the church. Pentecost must outreach everything that ever has been, and we know it will if we are willing.
Thought for today: I believe God wants to so sanctify us, so separate us, that we will have that perfection of love that will not speak ill of a brother, that we will not slander a fellow believer whether it is true or not.
Excerpted from Smith Wigglesworth Devotional by Smith Wigglesworth, © 1999 by Whitaker House. Published by Whitaker House, New Kensington, PA. Used with permission. All rights reserved. www.whitakerhouse.com.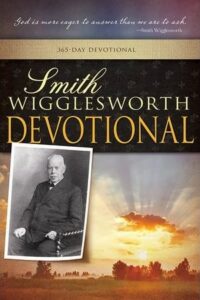 Smith Wigglesworth Devotional: 365 Day Devotional
By Whitaker House
Smith Wigglesworth was a man who took God at his word, and God used his faith as a model for others. Explore these daily truths from Scripture and the writings of the Apostle of Faith, and you'll quench your spiritual thirst, conquer defeating fears, be an effective soul winner, and see impossibilities turn into realities. 558 pages.
More Daily Devotions for April 17
Streams in the Desert by Mrs. Charles E. Cowman
Morning & Evening by Charles Spurgeon