Wigglesworth Devotional for April 16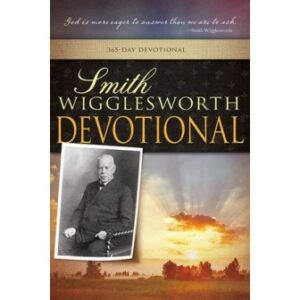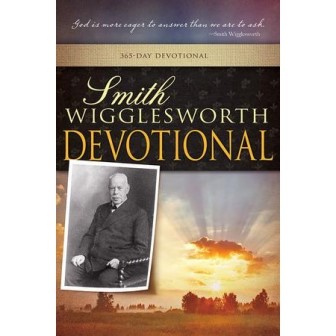 April 16
The Appointed Hour
When the hour had come, He sat down, and the twelve apostles with Him.
—Luke 22:14
Scripture reading: Luke 22:7-53
That was the most wonderful hour. There never was an hour, never will be an hour like that hour. What hour was it? It was when all of creation passed under the blood, when all that ever lived came under the glorious covering of the blood. It was an hour of destruction of demon power. It was an appointed hour of life coming out of death. It was an hour when all the world was coming into emancipation by the blood. It was an hour in the world's history when it emerged from dark chaos. It was a wonderful hour! Praise God for that hour! Was it a dark hour? It was a dark hour for Him, but a wonderful light dawned for us. It was tremendously dark for the Son of Man, but, praise God, He came through it.
There are some things in the Scriptures that move me greatly. I am glad that Paul was a human being. I am glad that Jesus became a man. I am glad that Daniel was human, and I am also glad that John was human. You ask, "Why?" Because I see that whatever God has done for other people, He can do for me. And I find that God has done such wonderful things for other people that I am always expecting that these things are possible for me. Think about this. It is a wonderful thought to me.
Jesus said in that trying hour — hear it for a moment — "With fervent desire I have desired to eat this Passover with you before I suffer" (Luke 22:15). Desire? What could be His desire? It was His desire because of the salvation of the world, His desire because of the dethronement of the powers of Satan, His desire because He knew He was going to conquer everything and make every man free who ever lived. It was a great desire, but what lay between Him and its fulfillment? Gethsemane lay between that and the cross!
Some people say that Jesus died on the cross. It is perfectly true, but is that the only place? Jesus also died in Gethsemane. That was the tragic moment! That was the place where He paid the debt. It was in Gethsemane, and Gethsemane was between Him and the cross. He had a desire to eat this Passover, and He knew that Gethsemane was between Him and the cross.
I want you to think about Gethsemane. There, alone and with the tremendous weight and the awful effect of all sin and disease upon that body, He cried out, "If it is possible, let this cup pass from Me" (Matt. 26:39). He could only save men when He was man, but here, like a giant who has been refreshed and is coming out of a great chaos of darkness, He comes forth: "For this cause I was born" (John 18:37). It was His purpose to die for the world.
Oh, believer, will it ever pass through your lips or your mind for a moment that you will not desire to serve Christ? Can you, under any circumstances, stoop to take up your cross fully, to be in the place of ridicule, to surrender anything for the Man who said He desired to eat the Passover with His disciples, knowing what it meant? It can only come out of the depths of love we have for Him that we can say right now, "Lord Jesus, I will follow You."
Thought for today: Only by the Spirit can we understand what is spiritual.
Excerpted from Smith Wigglesworth Devotional by Smith Wigglesworth, © 1999 by Whitaker House. Published by Whitaker House, New Kensington, PA. Used with permission. All rights reserved. www.whitakerhouse.com.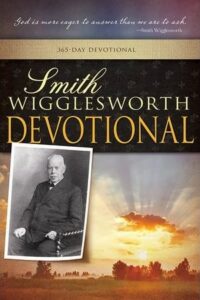 Smith Wigglesworth Devotional: 365 Day Devotional
By Whitaker House
Smith Wigglesworth was a man who took God at his word, and God used his faith as a model for others. Explore these daily truths from Scripture and the writings of the Apostle of Faith, and you'll quench your spiritual thirst, conquer defeating fears, be an effective soul winner, and see impossibilities turn into realities. 558 pages.
More Daily Devotions for April 16
Streams in the Desert by Mrs. Charles E. Cowman
Morning & Evening by Charles Spurgeon