Wigglesworth Devotional for April 14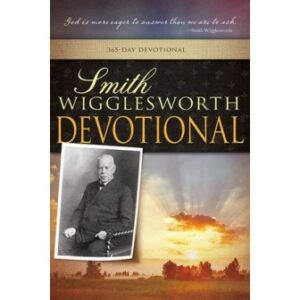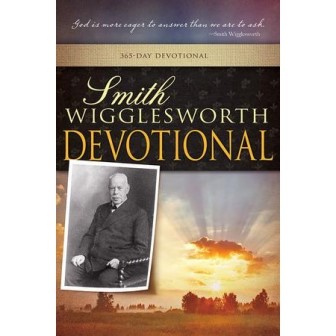 April 14
What Is in Your Heart?
A good man out of the good treasure of his heart brings forth good things, and an evil man out of the evil treasure brings forth evil things.
—Matthew 12:35
Scripture reading: Matthew 12:25-45
God's mercy never fails. When Jesus came down from the Mount of Transfiguration, He set His face to go to the cross for you and me. When He came down from the mountain, there was a man there who had a son whom the Devil had taken and thrown down and bruised. The man cried out, saying, "Lord, come and help me. Here is my son; the Devil takes him and tears at him until he foams at the mouth. I brought him to Your disciples, but they could not help him." (See Mark 9:17-18.)
May God strengthen our hands and take away all our unbelief. Jesus said, "O faithless generation, how long shall I be with you? …Bring him to Me" (v. 19), and they brought him to Jesus, who cast out the evil spirit. But even in the presence of Jesus, those evil spirits tore the boy and left him as one dead until Christ lifted him up. (See verses 20-27.)
Just think of that satanic power. The Devil goes about to kill, "seeking whom he may devour" (1 Pet. 5:8), but Christ said, "I came to give life, and life more abundantly" (John 10:10). May God keep us in the place where the Devil will have no power and no victory. I pray God that the demon powers that come out of people in today's churches will never return again.
Oh, if I could only show you what it means to be delivered by the power of Jesus and what it means to lose your deliverance through your own foolishness! I know of a case like this. A man possessed by demonic power and sickness and weakness came to Jesus, and He cast the evil spirit out. The man was made whole. Then, instead of the man seeking the Holy Spirit and the light of God, he afterward went to the races. God save us! The healing power is for the glory of God, and it appears that this man was like the teaching that Jesus gave in Matthew 12. His house was "empty, swept, and put in order" (Matt. 12:44), but he did not receive Christ and the power of the Spirit. So the evil spirit went back and found he could gain an entrance again because the man had no other inhabitant in him. He took with him other evil spirits, and the man's case was worse than before. (See verses 43-45.)
We must make sure that the power of God comes to inhabit us. Are you willing to so surrender yourself to God today that Satan will have no dominion over you?
Thought for today: If you want to be healed by the power of God, it means that your life has to be filled with God.
Excerpted from Smith Wigglesworth Devotional by Smith Wigglesworth, © 1999 by Whitaker House. Published by Whitaker House, New Kensington, PA. Used with permission. All rights reserved. www.whitakerhouse.com.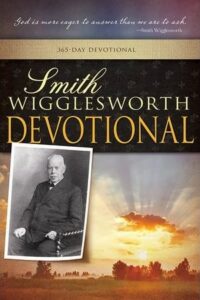 Smith Wigglesworth Devotional: 365 Day Devotional
By Whitaker House
Smith Wigglesworth was a man who took God at his word, and God used his faith as a model for others. Explore these daily truths from Scripture and the writings of the Apostle of Faith, and you'll quench your spiritual thirst, conquer defeating fears, be an effective soul winner, and see impossibilities turn into realities. 558 pages.
More Daily Devotions for April 14
Streams in the Desert by Mrs. Charles E. Cowman
Morning & Evening by Charles Spurgeon