Wigglesworth Devotional for April 13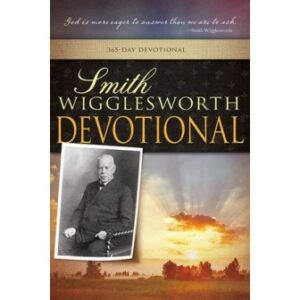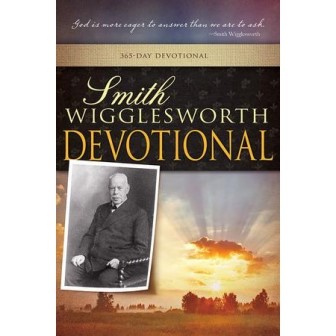 April 13
Changed by His Love
The sacrifices of God are a broken spirit, a broken and a contrite heart; these, O God, You will not despise.
—Psalm 51:17
Scripture reading: Psalm 51:1-17
A constraining power in Christ causes you to know that His love is different from anything else in the world. In Scripture it is called a "sincere love" (1 Pet. 1:22). This has a tremendously deep meaning. What is it, exactly? Beloved, Jesus will tell you what it is. It is a denunciation of yourself as the power of Christ lays hold of you. He loved you when you were yet a sinner (Rom. 5:8), and He seeks your love in return. His is an unfeigned love, a love that can stand ridicule, persecution, and slander, because it is a love brought about in you by the power of the Holy Spirit, changing you from one state of glory to another. Christ is King of Kings and Lord of Lords, and "of His kingdom there will be no end" (Luke 1:33). "He shall see His seed, He shall prolong His days, and the pleasure of the LORD shall prosper in His hand" (Isa. 53:10).
Oh, beloved, what a Christ we have! I want you to see that there is nothing like Him. If you see Him today, you needy ones, and gaze at Him, you will be changed. As you look at Him, you will find that even your natural bodies will change. His strength will come into you, and you will be transformed. He is the God of the sinner; He is the God of the helpless; He is full of mercy. I like the thought of His calling Himself the God of Jacob (Exod. 3:6). When He says He is the God of Jacob, there is room for everybody. I tell you, He is your God, and He is preparing to meet you exactly as He met Jacob.
Jacob had deceived someone in everything he had done. He had deceived Esau to get his birthright (Gen. 25:29–34) and Laban to get his cattle (Gen. 30:25–43). The Devil manipulated Jacob, but, praise God, there was one thing that Jacob knew: he knew that God had fulfilled His promise. In Bethel, God let Jacob see the ladder — a wonderful ladder, for it reached from earth to heaven — and Jacob saw angels ascending and descending upon it (Gen. 28:12). Bethel is the place of prayer. It is a place of changing conditions, of earth entering heaven. God brought Jacob right back to the same place, regardless of how he had wandered. Jacob had to let everything go, and he was left alone. The same old Jacob remained, and as long as God would let him wrestle with Him, he wrestled.
This is an example of holding on to this world — we never let go until we have to. God touched Jacob, and as soon as he was touched, he found out that he was no good. Then the Man said, "Let Me go." But Jacob answered, "I will not let You go unless You bless me!" (Gen. 32:26). Friend, God will bless you if you get to that point, but you are no good as long as you wrestle. It is marvelous how God meets us in our distresses. When the cry comes from broken hearts, then God comes.
Thought for today: When you come in helplessness and with a real cry of brokenness, then God will meet you.
Excerpted from Smith Wigglesworth Devotional by Smith Wigglesworth, © 1999 by Whitaker House. Published by Whitaker House, New Kensington, PA. Used with permission. All rights reserved. www.whitakerhouse.com.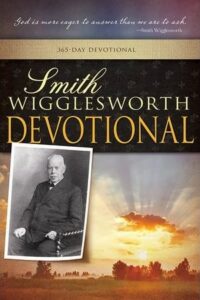 Smith Wigglesworth Devotional: 365 Day Devotional
By Whitaker House
Smith Wigglesworth was a man who took God at his word, and God used his faith as a model for others. Explore these daily truths from Scripture and the writings of the Apostle of Faith, and you'll quench your spiritual thirst, conquer defeating fears, be an effective soul winner, and see impossibilities turn into realities. 558 pages.
More Daily Devotions for April 13
Streams in the Desert by Mrs. Charles E. Cowman
Morning & Evening by Charles Spurgeon