Wigglesworth Devotional for April 12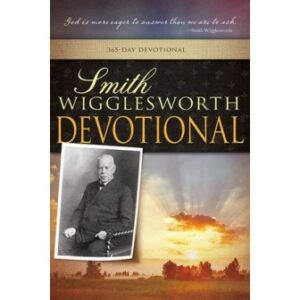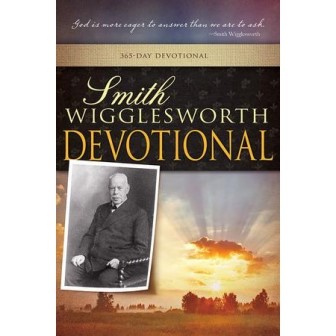 April 12
The Power of the Blood
Through death He…destroy[ed] him who had the power of death, that is, the devil, and release[d] those who through fear of death were all their lifetime subject to bondage.
—Hebrews 2:14-15
Scripture reading: Hebrews 2:1-18
od wants you to know that He has redemption for you through the blood of Jesus, a new birth unto righteousness, a change from darkness into light, from the power of Satan unto God. This blessed salvation through the blood of Jesus will free you from all the power of Satan and make you a joint heir with Christ. Oh, this is a glorious inheritance that we have in Jesus Christ. Glory to God! Jesus was manifested in the flesh, manifested to destroy the works of the Devil. Christ can make us overcomers, destroying the power and passion of sin and dwelling in us by His mighty power. He can so transform our lives that we will love righteousness and hate iniquity; He can make us holy, because just as God dwelt in His Son by the power of the Holy Spirit, so God can dwell in us through Christ.
I want you to see that we receive sonship because of Christ's obedience. Do not forget what the Scripture says, "Though He was a Son, yet He learned obedience by the things which He suffered" (Heb. 5:8). If you turn to the Scriptures, you will see how the people reviled Him and how they tried to kill Him by throwing Him over the cliff. But He passed through the midst of the whole crowd, and as soon as He got out, He saw a blind man and healed him. He was in the world but not of it.
It is lovely — it is divinely glorious — this power of the new creation, this birth unto righteousness by faith in the Atonement. It can transform you so that you can be in Jesus Christ and know that it is another power dominating, controlling, filling you, and making you understand that though you are still in the body, you are governed by the Spirit. Oh, to live in all the beauty of the glory and grandeur of the Holy Spirit!
Thought for today: Leave Doubting Street; live on Faith-Victory Street.
Excerpted from Smith Wigglesworth Devotional by Smith Wigglesworth, © 1999 by Whitaker House. Published by Whitaker House, New Kensington, PA. Used with permission. All rights reserved. www.whitakerhouse.com.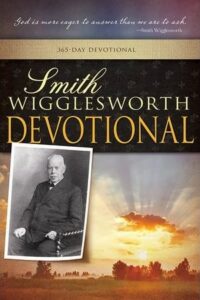 Smith Wigglesworth Devotional: 365 Day Devotional
By Whitaker House
Smith Wigglesworth was a man who took God at his word, and God used his faith as a model for others. Explore these daily truths from Scripture and the writings of the Apostle of Faith, and you'll quench your spiritual thirst, conquer defeating fears, be an effective soul winner, and see impossibilities turn into realities. 558 pages.
More Daily Devotions for April 12
Streams in the Desert by Mrs. Charles E. Cowman
Morning & Evening by Charles Spurgeon