Wigglesworth Devotional for April 11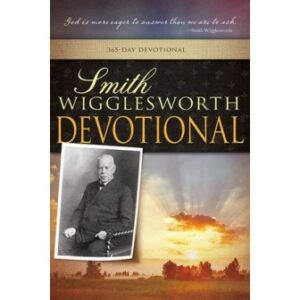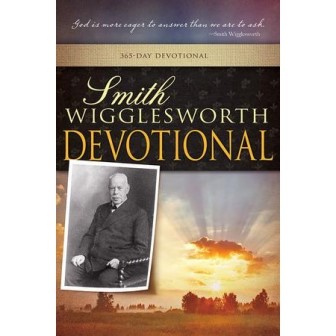 April 11
Tried by Fire, Enriched by Grace
His name is called The Word of God.
—Revelation 19:13
Scripture reading: 1 Peter 1:3-21
His name is the Word of God, who gave His life for the world. And of His life, of His Spirit, of His grace, of His faith we have received. What does this mean? Oh, you tried ones, grace is being poured into you — grace from heaven, grace enriched, grace abundant. His grace is for your weakness, so that you might be sustained in the trial, in the fire, passing through it, coming out more like the Lord.
This inspires me. Why? Because time comes to an end. All the beautiful buildings in the world, the mountains, the heavens and all, will pass away. The heavens will be rolled up as a scroll (Isa. 34:4), and all things "will melt with fervent heat" (2 Pet. 3:10). But one thing cannot be burned; one thing cannot be changed; one thing can stand the fire, the water, persecution, and anything else. What is it? The same thing that went into the fire and remained untouched while the men on the outside were slain by the fire.
Shadrach, Meshach, and Abednego were in the fire, and it did not burn them. The king was amazed when he saw them walking. "Oh!" he said. "Did we not cast three men bound into the midst of the fire?" (Dan. 3:24).
"True, O king" (v. 24), his men replied.
"'Look!' he answered, 'I see four men loose, walking in the midst of the fire…and the form of the fourth is like the Son of God'" (v. 25).
There is no consuming. There is a life of the Son of God that cannot be burned, cannot see corruption, passes through fire, passes through clouds, passes through legions of demons and will clear them out of the way, passes through everything. Oh, that life! What is it? The life of the Son of God. He came to give life; He came to give life more abundantly (John 10:10). Oh, what a life, abounding life, resurrection life!
Do you have it? Is it yours? Are you afraid you will lose it? Do you believe He will lose you?
"What makes you say that?" you ask.
Because sometimes I hear doubters. This is a wonderful Scripture for doubters.
My sheep hear My voice, and I know them, and they follow Me. And I give them eternal life, and they shall never perish; neither shall anyone snatch them out of My hand. My Father, who has given them to Me, is greater than all; and no one is able to snatch them out of My Father's hand. (John 10:27–29)
Oh, that life — full of deity, full of assurance, full of victory, full of a shout. Will you be ready? How can you help it? Is it possible not to be ready? Why, it is not your life, it is His life. You did not seek Him; it was He who sought you. You cannot keep yourself; it is He who keeps you. You did not make the offering; it was God who made the offering. So it is all of grace. But what a wonderful grace!
What is going? The life. He gives everlasting life, and those who receive it will never perish.
Oh, where is your faith? Is your faith inspired? Are you quickened? Is there within you a truth that is saying, "I feel it, I know it. It moves me; I have it?" Yes, and you will be there in heaven — as surely as you are here, you will be there.
This thing that we are entering into is going to continue forever. Let us feed on this Bread; let us live in this holy atmosphere. This is divine nature that God is causing us to know, which will last forever.
Thought for today: Keep us, Lord, in a place of buying up opportunities, burning up bridges, paying the prices, denying ourselves so that we might be worthy of being Your own forever.
Excerpted from Smith Wigglesworth Devotional by Smith Wigglesworth, © 1999 by Whitaker House. Published by Whitaker House, New Kensington, PA. Used with permission. All rights reserved. www.whitakerhouse.com.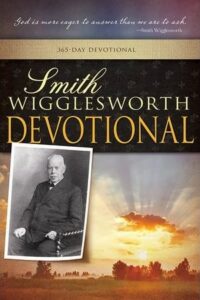 Smith Wigglesworth Devotional: 365 Day Devotional
By Whitaker House
Smith Wigglesworth was a man who took God at his word, and God used his faith as a model for others. Explore these daily truths from Scripture and the writings of the Apostle of Faith, and you'll quench your spiritual thirst, conquer defeating fears, be an effective soul winner, and see impossibilities turn into realities. 558 pages.
More Daily Devotions for April 11
Streams in the Desert by Mrs. Charles E. Cowman
Morning & Evening by Charles Spurgeon