Wigglesworth Devotional for April 10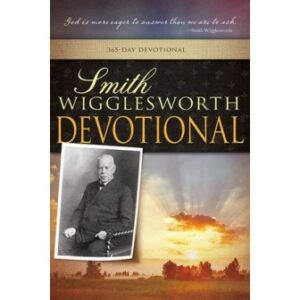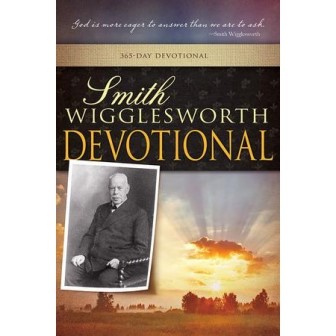 April 10
Faith — Not Feelings
He who believes in the Son of God has the witness in himself.
—1 John 5:10
Scripture reading: 1 John 5:1-13
I find people continually deceived because they look around them, and many people have lost all because of their feelings. You did not come to Jesus. God gave you to Jesus. Where did He find you? He found you in the world, and He gave you to Jesus, and Jesus gave you eternal life. As He received everyone whom He had given His life for and given His life to, He said He would lose nothing; He would preserve them (John 17:12).
"Oh," you say, "that all depends." Yes, it does, it depends upon whether you believe God or not. I am not going to believe that all who say they are believers, believe. There was one group who came up to Jesus and said, "We are the seed of Abraham; we have Abraham for our father." (See John 8:39.) He said, "You are mistaken; you are the seed of the Devil." (See verses 39–44.)
We know that we are the sons of God because we do those things that please Him. We know we are the sons of God because we love to keep His commandments. "His commandments are not burdensome" (1 John 5:3). And we know we are the sons of God because we overcome the world. (See verse 4.)
That is what every son of God has to do — overcome the world. And this life we receive from Him is eternal and everlasting and will not see corruption. But God is feeding us with that wonderful Word of promise, so that we might know that we have the inheritance in the Spirit, and so that we may know that we are going on to the place of "Ready, Lord, ready!"
Are you ready to go? It is impossible for the life of God or the law of the life of the Spirit to be in you unless it is doing its work. The law of the life of the Spirit will be putting to death all the natural life and will quicken you continually with spiritual life until your earthly life is over.
When I see white hair and wrinkled faces, I say, "You have to go. It does not matter what you say, you cannot stop; you have to go. You will begin blossoming, and in a short time you will bloom and be off."
That is a natural plan, but I am talking about a supernatural plan. We know that as we have borne the image of the earthly, we are going to bear the image of the heavenly (1 Cor. 15:49). Mortality will be swallowed up in life (2 Cor. 5:4). The very nature of the Son of God is in us, creating life, immortality, and power. The power of the Word of the living Christ!
The Gospel of the grace of God has power to bring immortality and life. What is the Gospel? It is the Word, the Bread of the Son of God. Feed on it in your heart. It is immortality; it is life by the Word of quickening and by the Word of truth.
You look good, you are an inspiration, but you know there are many marks and blemishes. You know that as you pass through the weary days of toil, battling with sin on every side, there is a light in you, a life in you that is going to pass away, and you are going to be like Him. It will be the same face, but the marks, the scars, and the spots will have gone. What will do it? The Bread! Oh, Lord, ever more give us this Bread, the Bread of the Son of God!
"Most assuredly, I say to you, he who believes in Me has everlasting life. I am the bread of life" (John 6:47-48). Everlasting life means Bread. Men cannot live by earthly bread alone, but by the Word of the living God (Matt. 4:4).
Thought for today: The Bible is my heavenly bank. I find everything I want in it. It brings life, health, peace, and abundance so that we should never be poor anymore.
Excerpted from Smith Wigglesworth Devotional by Smith Wigglesworth, © 1999 by Whitaker House. Published by Whitaker House, New Kensington, PA. Used with permission. All rights reserved. www.whitakerhouse.com.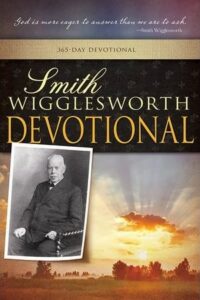 Smith Wigglesworth Devotional: 365 Day Devotional
By Whitaker House
Smith Wigglesworth was a man who took God at his word, and God used his faith as a model for others. Explore these daily truths from Scripture and the writings of the Apostle of Faith, and you'll quench your spiritual thirst, conquer defeating fears, be an effective soul winner, and see impossibilities turn into realities. 558 pages.
More Daily Devotions for April 10
Streams in the Desert by Mrs. Charles E. Cowman
Morning & Evening by Charles Spurgeon