Wigglesworth Devotional January 23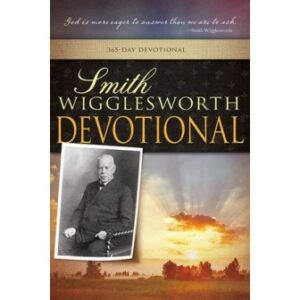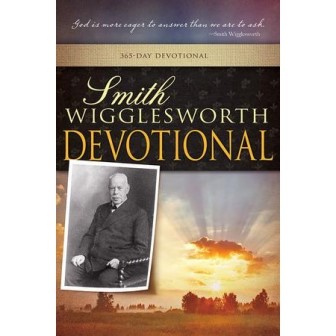 January 23
The Master's Touch
Do all things without complaining and disputing, that you may become blameless and harmless, children of God without fault in the midst of a crooked and perverse generation, among whom you shine as lights in the world.
—Philippians 2:14-15
Scripture reading: James 1:16-27
I see many remarkable things in the life of Stephen. One thing moves me, and that is the truth that I must live by the power of the Spirit at all costs. God wants us to be like Stephen: "full of faith and the Holy Spirit" (Acts 6:5). You can never be the same again after you have received this wonderful baptism in the Holy Spirit. It is important that we should be full of wisdom and faith day by day and full of the Holy Spirit, acting by the power of the Holy Spirit. God has set us here in the last days, these days of apostasy, and wants us to be burning and shining lights in the midst of an indecent generation. God is longing for us to come into such a fruitful position as the children of God, with the marks of heaven upon us and with His divinity bursting through our humanity, that He can express Himself through our lips of clay. He can take clay lips and weak humanity and make an oracle for Himself of such things. He can take frail human nature and by His divine power make our bodies suitable to be His holy temple, washing our hearts whiter than snow.
Our Lord Jesus says, "All authority has been given to Me in heaven and on earth" (Matt. 28:18). He longs that we would be filled with faith and with the Holy Spirit, and He declares to us, "He who believes in Me, the works that I do he will do also; and greater works than these he will do, because I go to My Father" (John 14:12). He has gone to the Father. He is in the place of power, and He exercises His power not only in heaven but also on earth, for He has all power on earth as well as in heaven. Hallelujah! What an open door to us if we will only believe Him!
The disciples were men after our standard as far as the flesh goes. God sent them forth, joined to the Lord and identified with Him. How diverse Peter, John, and Thomas were! Impulsive Peter was always ready to go forth without a stop. John, the beloved, leaned on the Master's breast (John 21:20). Thomas had a hard nature and defiant spirit: "Unless I…put my finger into the print of the nails, and put my hand into His side, I will not believe" (John 20:25). What strange flesh! How peculiar they were! But the Master could mold them. There was no touch like His.
Under His touch, even stony-hearted Thomas believed. Oh, my God, how You have had to manage some of us! Have we not been strange and very peculiar? But when God's hand comes upon us, He can speak to us in such a way; He can give us a word or a look, and we are broken. Has He spoken to you? I thank God for His speaking. Behind all of His dealings, we see the love of God for us. He sees our bitter tears and our weeping night after night. There is none like Him. He knows; He forgives. We cannot forgive ourselves; we oftentimes would give the world to forget, but we cannot. The Devil won't let us forget. But God has forgiven and forgotten. Do you believe self or the Devil or God? Which are you going to believe? Believe God. I know the past is under the blood of Christ and that God has forgiven and forgotten, for when He forgives, He forgets. Praise the Lord! Hallelujah! We are baptized to believe and to receive.
Thought for today: It is not what we are that counts, but what we can be as He disciplines, chastens, and transforms us by His allskillful hands.
Excerpted from Smith Wigglesworth Devotional by Smith Wigglesworth, © 1999 by Whitaker House. Published by Whitaker House, New Kensington, PA. Used with permission. All rights reserved. www.whitakerhouse.com.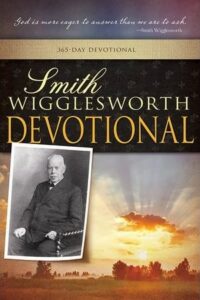 Smith Wigglesworth Devotional: 365 Day Devotional
By Whitaker House
Smith Wigglesworth was a man who took God at his word, and God used his faith as a model for others. Explore these daily truths from Scripture and the writings of the Apostle of Faith, and you'll quench your spiritual thirst, conquer defeating fears, be an effective soul winner, and see impossibilities turn into realities. 558 pages.
More Daily Devotions for January 23
Streams in the Desert by Mrs. Charles E. Cowman
Morning & Evening by Charles Spurgeon