Wigglesworth Devotional for September 3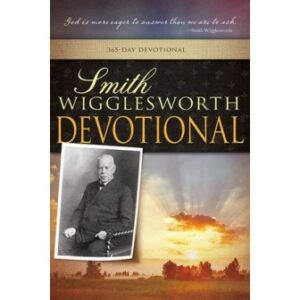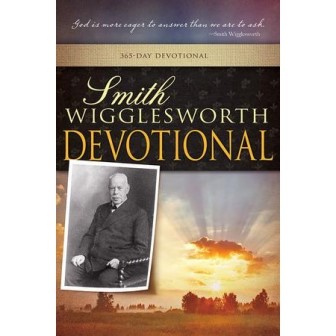 September 3
Biblical Evidence of the Baptism
Part Two
Did you receive the Holy Spirit when you believed?
—Acts 19:2
Scripture reading: Mark 1:1-12
As the days passed, I became more and more hungry for God. I had opposed the meetings so much, but the Lord was gracious, and I will always remember that last day — the day I was to leave. God was with me so much. They were to have a meeting, and I went, but I could not rest. This revival was taking place at an Episcopal church. I went to the rectory to say goodbye, and I said to Sister Boddy, the rector's wife, "I cannot rest any longer; I must have these tongues."
She replied, "Brother Wigglesworth, it is not the tongues you need but the baptism. If you will allow God to baptize you, the other will be all right."
I answered, "My dear sister, I know I am baptized. You know that I have to leave here at four o'clock. Please lay hands on me so that I may receive the tongues."
She stood up and laid her hands on me, and the fire fell.
There came a persistent knock at the door, and she had to go out. That was the best thing that could have happened, for I was alone with God. Then He gave me a revelation. Oh, it was wonderful! He showed me an empty cross and Jesus glorified. I do thank God that the cross is empty, that Christ is no longer on the cross.
Then I saw that God had purified me. I was conscious of the cleansing power of the precious blood of Jesus, and I cried out, "Clean! Clean! Clean!" I was filled with the joy of knowing that I had been cleansed. As I was extolling, glorifying, and praising Him, I was speaking in tongues "as the Spirit gave [me] utterance" (Acts 2:4). I knew then that I had received the real baptism in the Holy Spirit.
It was all as beautiful and peaceful as when Jesus said, "Peace, be still!" (Mark 4:39). The tranquility and the joy of that moment surpassed anything I had ever known up to that time. But hallelujah! These days have grown with greater, mightier, more wonderful divine manifestations and power. That was only the beginning. There is no end to this kind of beginning. You will never come to the end of the Holy Spirit until you have arrived in glory — until you are right in the presence of God forever. And even then we will always be conscious of His presence.
What had I received? I had received the biblical evidence. This biblical evidence is wonderful to me. I knew I had received the very evidence of the Spirit's incoming that the apostles had received on the Day of Pentecost. I knew that everything I had had up to that time was in the nature of an anointing, bringing me in line with God in preparation. However, now I knew I had the biblical baptism in the Spirit. It had the backing of the Scriptures.
Thought for today: You are never right if you do not have a foundation for your testimony in the Word of God.
Excerpted from Smith Wigglesworth Devotional by Smith Wigglesworth, © 1999 by Whitaker House. Published by Whitaker House, New Kensington, PA. Used with permission. All rights reserved. www.whitakerhouse.com.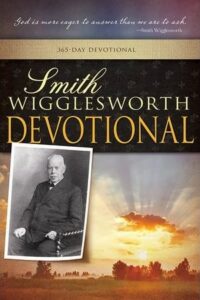 Smith Wigglesworth Devotional: 365 Day Devotional
By Whitaker House
Smith Wigglesworth was a man who took God at his word, and God used his faith as a model for others. Explore these daily truths from Scripture and the writings of the Apostle of Faith, and you'll quench your spiritual thirst, conquer defeating fears, be an effective soul winner, and see impossibilities turn into realities. 558 pages.
More Daily Devotions for September 3
Streams in the Desert by Mrs. Charles E. Cowman
Morning & Evening by Charles Spurgeon