Wigglesworth Devotional for September 19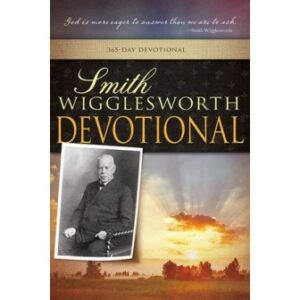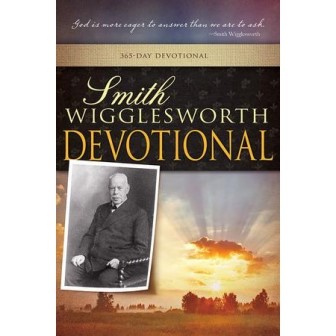 September 19
Receive the Spirit
I thank You, Father, Lord of heaven and earth, that You have hidden these things from the wise and prudent and have revealed them to babes.
—Matthew 11:25
Scripture reading: Matthew 19:13-30
I wonder how many people today are prepared to be baptized. Oh, you say you couldn't be baptized? Then you have been an adult too long. You need to become childlike again. Do you know that there is a difference between being a baby and anything else in the world?
Many people have been waiting for years for the baptism, and what has been the problem? What is the wise man's difficulty? A wise man is too careful. And while he is in the operation of the Spirit, he wants to know what he is saying. No man can know what he is saying when the Spirit is upon him. His own mind is inactive. If you get into that place in which you are near God, the mind of Christ comes by the power of the Spirit. Under these conditions, Christ prays and speaks in the Spirit through you as the Spirit gives utterance. It is the mind and plan of God for us to receive the Holy Spirit.
The natural man cannot receive the Spirit of God (1 Cor. 2:14). But when you get into a supernatural place, then you receive the mind of God. Again, what is the difference between a "wise and prudent" man and a baby? The man drinks cautiously, but the baby swallows it all, and the mother has to hold the bottle, or some of that will go down, too. This is how God wants it to be in the Spirit. The spiritually-minded baby cannot walk. However, God walks in him. The spiritually-minded baby cannot talk, but God talks through him. The spiritually-minded baby cannot dress himself, but God dresses him and clothes him with His righteousness.
Oh, beloved, if we can only be infants in this way today, great things will take place along the lines and thought of the Spirit of God. The Lord wants us all to be so like-minded with Him that He can put His seal upon us.
Does the baby ever lose his intelligence? Does he ever lose his common sense? Does the baby who comes into the will of God lose his reason or his credentials in any way? No, God will increase your abilities and help you in everything. I am not talking here about just being a baby. I am talking about being a baby in the Spirit. Paul said in 1 Corinthians 14:20, "In malice be babes, but in understanding be mature." And I believe the Spirit desires to breathe through all the attributes of the Spirit so that we may understand what the mind of the Lord is concerning us in the Holy Spirit.
Thought for today: If you will become childlike enough, if you will yield to God and let the Spirit have His way, God will fill you with the Holy Spirit.
Excerpted from Smith Wigglesworth Devotional by Smith Wigglesworth, © 1999 by Whitaker House. Published by Whitaker House, New Kensington, PA. Used with permission. All rights reserved. www.whitakerhouse.com.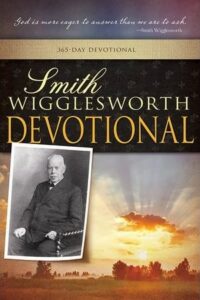 Smith Wigglesworth Devotional: 365 Day Devotional
By Whitaker House
Smith Wigglesworth was a man who took God at his word, and God used his faith as a model for others. Explore these daily truths from Scripture and the writings of the Apostle of Faith, and you'll quench your spiritual thirst, conquer defeating fears, be an effective soul winner, and see impossibilities turn into realities. 558 pages.
More Daily Devotions for September 19
Streams in the Desert by Mrs. Charles E. Cowman
Morning & Evening by Charles Spurgeon