Wigglesworth Devotional for October 9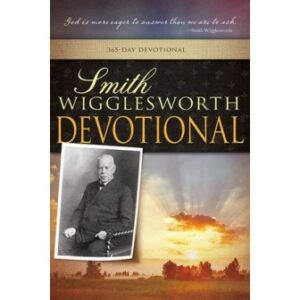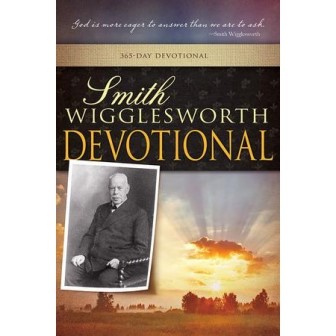 October 9
Looking for the Messiah
Are You the Coming One, or do we look for another?
—Matthew 11:3
Scripture reading: Matthew 11:12-24
I want you to see how satanic power can work in the mind. Satan came to John when he was in prison. I find that Satan can come to any of us.
But I want to prove that we have a greater power than Satan's — in imagination, in thought, in everything. Satan came to John the Baptist in prison and said to him, "Don't you think you have made a mistake? Here you are in prison. Isn't there something wrong with the whole business? After all, you may be greatly deceived about being a forerunner of the Christ."
I find men who might be giants of faith, who might be leaders of society, who might rise to subdue kingdoms (Heb. 11:33), who might be noble among princes, but they are defeated because they allow the suggestions of Satan to dethrone their better knowledge of the power of God. May God help us.
John sent two of his disciples to ask Jesus, "Are You the Messiah?" How could Jesus send those men back with a stimulating truth, with a personal, effective power that would stir their hearts to know that they had met Him about whom all the prophets had spoken? What would declare it? How would they know? How could they tell it?
Jesus answered and said to them, "Go and tell John the things which you hear and see: the blind see and the lame walk; the lepers are cleansed and the deaf hear; the dead are raised up and the poor have the gospel preached to them" (Matt. 11:4–5).
And when they saw the miracles and wonders and heard the gracious words He spoke as the power of God rested upon Him, they were ready to believe.
Thought for today: Unless we are filled, or divinely insulated, with the power of God, we may be defeated by the power of Satan.
Excerpted from Smith Wigglesworth Devotional by Smith Wigglesworth, © 1999 by Whitaker House. Published by Whitaker House, New Kensington, PA. Used with permission. All rights reserved. www.whitakerhouse.com.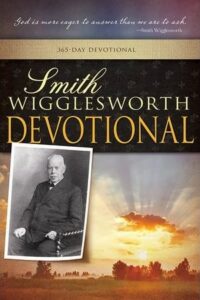 Smith Wigglesworth Devotional: 365 Day Devotional
By Whitaker House
Smith Wigglesworth was a man who took God at his word, and God used his faith as a model for others. Explore these daily truths from Scripture and the writings of the Apostle of Faith, and you'll quench your spiritual thirst, conquer defeating fears, be an effective soul winner, and see impossibilities turn into realities. 558 pages.
More Daily Devotions for October 9
Streams in the Desert by Mrs. Charles E. Cowman
Morning & Evening by Charles Spurgeon