Wigglesworth Devotional for October 4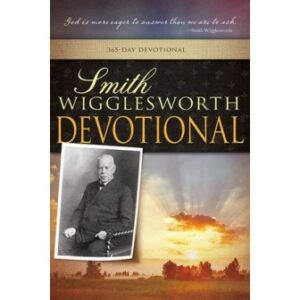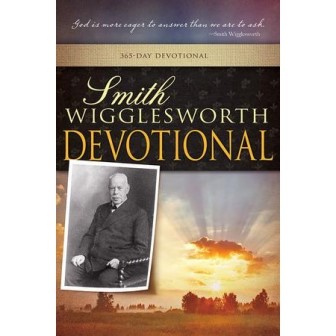 October 4
The Best Is Yet to Come
Forgetting those things which are behind and reaching forward to those things which are ahead, I press toward the goal for the prize of the upward call of God in Christ Jesus.
—Philippians 3:13–14
Scripture reading: Colossians 1:9-18
When Jesus was thirty years old, the time came when it was made manifest at the Jordan River that He was the Son of God. How beautifully it was made known! It had to be made known first to one who was full of the vision of God. The vision comes to those who are full of God. When God has you in His own plan, what a change; how things operate! You see things in a new light. God is being greatly glorified as you yield from day to day. The Spirit seems to lay hold of you and bring you further along. Yes, it is a pressing on, and then He gives us touches of His wonderful power, manifestations of the glory and indications of greater things to follow. These days that we are living in now speak of even better days to come.
Where would we be today if we had stopped short, if we had not fulfilled the vision that God gave us? I am thinking about the time when Christ sent the Spirit. Saul, who later became the apostle Paul, did not know much about the Spirit. His heart was stirred against the followers of Jesus, his eyes were blinded to the truth, and he was going to put the newborn church to an end in a short time; but Jesus was looking on. We can scarcely understand the whole process — only as God seems to show us — when He gets us into His plan and works with us little by little.
We are all amazed that we are among the "tongues people." Some of us would never have been in this Pentecostal movement if we had not been drawn, but God has a wonderful way of drawing us. Paul never intended to be among the disciples; he never intended to have anything to do with this Man called Jesus. But God was working. In the same way, God has been working with us and has brought us to this place. It is marvelous! Oh, the vision of God, the wonderful manifestation that God has for Israel!
I have one purpose in my heart, and it is surely God's plan for me: I want you to see that Jesus Christ is the greatest manifestation in all the world and that His power is unequaled, but that there is only one way to minister it. Some of the people in Ephesus, after they had seen Paul working wonders by the power of Christ, began to act in human ways. (See Acts 19.) If I want to do anything for God, I see that it is necessary for me to get the knowledge of God. I cannot work on my own; I must get the vision of God. It must be a divine revelation of the Son of God. It must be that.
I can see as clearly as anything that Saul, in his mad pursuit, had to be stopped along the way. After he was stopped and had the vision from heaven and the light from heaven, he instantly realized that he had been working in the wrong way. And as soon as the power of the Holy Spirit fell upon him, he began in the way in which God wanted him to go. And it was wonderful how he had to suffer to come into the way. (See Acts 9:15–16.) A broken spirit, a tried life, and being driven into a corner as if some strange thing had happened (1 Pet. 4:12)—these are surely the ways in which we to get to know the way of God.
Thought for today: Did it ever strike you that we cannot be too full for a vision, that we cannot have too much of God?
Excerpted from Smith Wigglesworth Devotional by Smith Wigglesworth, © 1999 by Whitaker House. Published by Whitaker House, New Kensington, PA. Used with permission. All rights reserved. www.whitakerhouse.com.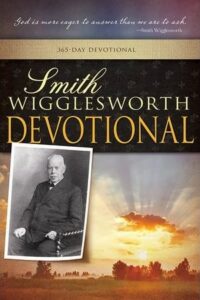 Smith Wigglesworth Devotional: 365 Day Devotional
By Whitaker House
Smith Wigglesworth was a man who took God at his word, and God used his faith as a model for others. Explore these daily truths from Scripture and the writings of the Apostle of Faith, and you'll quench your spiritual thirst, conquer defeating fears, be an effective soul winner, and see impossibilities turn into realities. 558 pages.
More Daily Devotions for October 4
Streams in the Desert by Mrs. Charles E. Cowman
Morning & Evening by Charles Spurgeon