Wigglesworth Devotional for May 9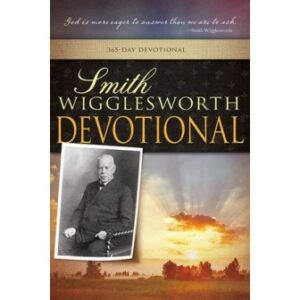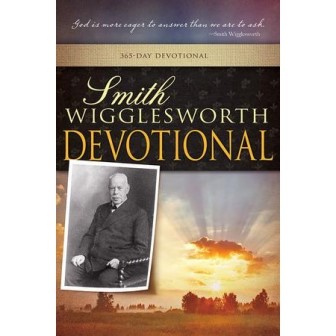 May 9
Spiritual Drunkenness
For if we are beside ourselves, it is for God; or if we are of sound mind, it is for you.
—2 Corinthians 5:13
Scripture reading: Psalm 96
There is a place to reach in the Holy Spirit that is mystifying to the world and to many people who are not going on with God. Here is a most remarkable lesson. We can be so filled with the Spirit, so clothed upon by Him, so purified within, so made ready for the Rapture, that all the time it is as if we are drunk.
When I come in contact with people who would criticize my drunkenness, I am sober. I can be sober one minute; I can be drunk in the Spirit the next. I tell you, to be drunk with the presence of God is wonderful! "And do not be drunk with wine, in which is dissipation; but be filled with the Spirit" (Eph. 5:18). In this there is a lively hope, filled with indiscreetness in regard to what anyone else thinks.
Consider a man who is drunk. He stops at a lamppost, and he has a lot to say to it. He says the most foolish things possible, and the people say, "He's lost his senses."
Oh, Lord, that I may be so drunk with You that it makes no difference what people think! I am speaking to the Lord in hymns and spiritual songs, making my boast in the Lord. The Lord of Hosts is around me, and I am so free in the Holy Spirit that I am ready to be taken to heaven. But He does not take me. Why not? I am ready, and it is better for me to go, but for the church's sake it is preferable that I stay. (See Philippians 1:23–25.)
It is best that I am clothed with the Spirit, living in the midst of the people, showing no nakedness. I need to be full of purity, full of power, full of revelation for the church's sake. It is far better to go to heaven now, but for the church's sake I must stay, so that I may be helpful, telling others how they can have their nakedness covered, how their minds can be clothed, how all their inward impurities can be made pure in the presence of God. It is better that I am living, walking, and acting in the Holy Spirit. This may seem impossible, yet this is the height that God wants us to reach.
Here is another verse to help you: "And if Christ is in you, the body is dead because of sin, but the Spirit is life because of righteousness" (Rom. 8:10). There is no such thing as having liberty in your body if there is any sin there. When righteousness is there, righteousness abounds. When Christ is in your heart, enthroning your life, and sin is dethroned, then righteousness abounds and the Holy Spirit has great liberty.
"And if children, then heirs; heirs of God and joint heirs with Christ" (v. 17). My, what triumphs of height, of length, of depth, and of breadth there are in this holy place! Where is it? Right inside. Freedom, purity, power, separateness are ours, and we are ready for the Great Trumpet!
Thought for today: Holiness is the habitation of God.
Excerpted from Smith Wigglesworth Devotional by Smith Wigglesworth, © 1999 by Whitaker House. Published by Whitaker House, New Kensington, PA. Used with permission. All rights reserved. www.whitakerhouse.com.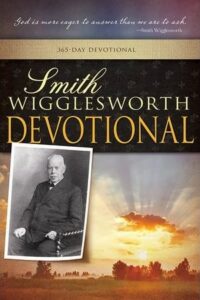 Smith Wigglesworth Devotional: 365 Day Devotional
By Whitaker House
Smith Wigglesworth was a man who took God at his word, and God used his faith as a model for others. Explore these daily truths from Scripture and the writings of the Apostle of Faith, and you'll quench your spiritual thirst, conquer defeating fears, be an effective soul winner, and see impossibilities turn into realities. 558 pages.
More Daily Devotions for May 9
Streams in the Desert by Mrs. Charles E. Cowman
Morning & Evening by Charles Spurgeon