Wigglesworth Devotional for May 11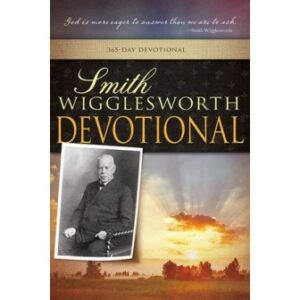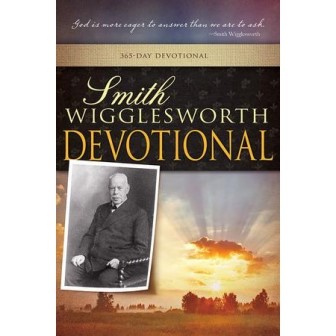 May 11
From Human to Divine
The Gentiles should be fellow heirs, of the same body, and partakers of His promise in Christ through the gospel.
—Ephesians 3:6
Scripture reading: 1 Corinthians 15:41-55
I thank God for the glorious transformation He makes in us, taking us from fallen humanity into divine life. The God of all grace sees us; He knows us; He is acquainted with us. He is bending over us so that His infinite, glorious, exhaustless pleasure may move us today. What can please Him more than to see His sons and daughters clothed, in their right minds (see Luke 8:35), listening to His voice, their eyes and ears awake, coming into the treasury of the Most High?
If only we could comprehend today more than ever before why the Gentiles have been brought into the glories of His treasury, to feed on the finest of the wheat, to drink at the riches of His pleasure, to be filled with the God of love that has no measure.
Without doubt, the greatest mystery of all time from the commencement of creation to now is Christ made manifest in human flesh. What can be greater than eternal life working mightily through eternal death? What can be greater than the nature and appearance of Adam being changed by a new nature that is the fullness of the expression of the Father in heaven?
Everybody recognizes the Adamic race, but may God today let us understand fullness, the divine reflection. May He put us in the glorious position so that we may be changed — the living manifestation of the power of God changing our appearance. May He allow us to see the very expression of the Father, until the terrestrial will pass away, the celestial will come, and the rightness of His glory will press through all our humanity. Heaven will have an exhibition in us that it never before could have, and all the saints will be gathered. The very expression of the Master's face and the very glory of the Father will be in us. Oh, that the breath of heaven would move us today until we would feel, whatever happened, that we must move on to get ready for exit!
Thought for today: To be conformed to this world is all loss, but to be transformed from this world is all gain.
Excerpted from Smith Wigglesworth Devotional by Smith Wigglesworth, © 1999 by Whitaker House. Published by Whitaker House, New Kensington, PA. Used with permission. All rights reserved. www.whitakerhouse.com.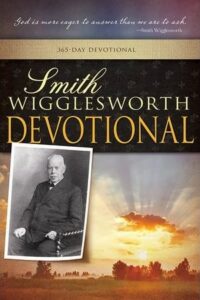 Smith Wigglesworth Devotional: 365 Day Devotional
By Whitaker House
Smith Wigglesworth was a man who took God at his word, and God used his faith as a model for others. Explore these daily truths from Scripture and the writings of the Apostle of Faith, and you'll quench your spiritual thirst, conquer defeating fears, be an effective soul winner, and see impossibilities turn into realities. 558 pages.
More Daily Devotions for May 11
Streams in the Desert by Mrs. Charles E. Cowman
Morning & Evening by Charles Spurgeon