Wigglesworth Devotional for March 28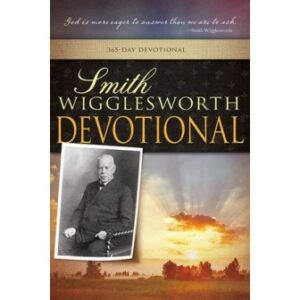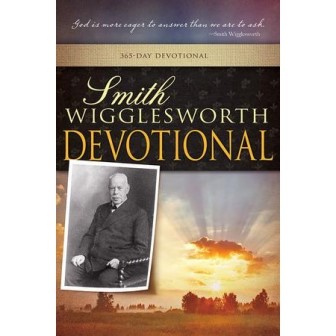 March 28
Begin to Act
Be diligent to present yourself approved to God, a worker who does not need to be ashamed, rightly dividing the word of truth.
—2 Timothy 2:15
Scripture reading: 2 Timothy 2:1-15; 20-21
God wants His glory to be seen. We are going to miss a great deal if we don't begin to act. But once we begin to act according to the will of God, we will find that God establishes our faith and from that day makes His promises real to us.
I was speaking about faith and what would take place if we believed God. When I left that place, it appeared that one man who worked in the coal mine had heard me. He had trouble with a stiff knee. He said to his wife, "I cannot help but think every day that Wigglesworth's message was to stir us to do something. I cannot get away from it. All the men in the pit know how I walk with a stiff knee, and you know how you have wrapped it with yards of flannel. Well, I am going to act. You have to be the congregation." He got his wife in front of him. "I am going to act and do just as Wigglesworth did." He got hold of his leg unmercifully, saying, "Come out, you devils; come out in the name of Jesus! Now, Jesus, help me. Come out, you devils; come out." Then he said, "Wife, they are gone! They are gone!" So he went to his place of worship, and all the coal miners were there. As he told them this story, they became delighted. They said, "Jack, come over here and help me." And Jack went. As soon as he was through in one home, he was invited to another, loosing these people from the pains they had gotten in the coal mine.
We have no idea what God has for us if we will only begin! But, oh, the grace we need! If we do this work outside of Him, if we do it for ourselves, it will be a failure. We will be able to succeed only as we do the work in the name of Jesus. Oh, the love that God's Son can put into us if we are only humble enough, weak enough, and helpless enough to know that unless He does it, it will not be done!
Live and walk in the Spirit. Talk with God. Let go of what is earthly, and take hold of God's ideals. God will bring you to an end of yourself. Begin with God this moment.
Thought for today: God wants us to be blessed, but first of all He wants us to be ready for the blessing.
Excerpted from Smith Wigglesworth Devotional by Smith Wigglesworth, © 1999 by Whitaker House. Published by Whitaker House, New Kensington, PA. Used with permission. All rights reserved. www.whitakerhouse.com.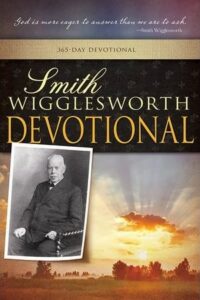 Smith Wigglesworth Devotional: 365 Day Devotional
By Whitaker House
Smith Wigglesworth was a man who took God at his word, and God used his faith as a model for others. Explore these daily truths from Scripture and the writings of the Apostle of Faith, and you'll quench your spiritual thirst, conquer defeating fears, be an effective soul winner, and see impossibilities turn into realities. 558 pages.
More Daily Devotions for March 28
Streams in the Desert by Mrs. Charles E. Cowman
Morning & Evening by Charles Spurgeon