Wigglesworth Devotional for June 27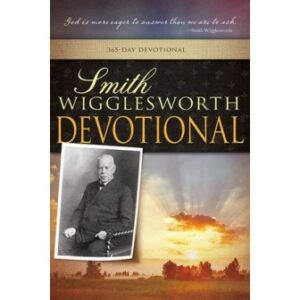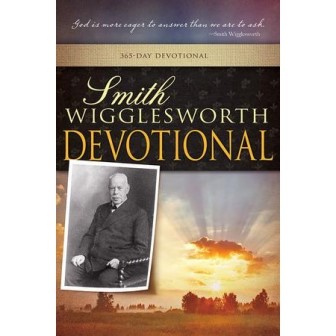 June 27
Called to Serve
Walk worthy of the calling with which you were called.
—Ephesians 4:1
Scripture reading: Galatians 6:1-10
We are privileged to be able to gather together to worship the Lord. The very thought of Jesus will confirm truth and righteousness and power in your mortal body. There is something very remarkable about Him. When John saw Him, the impression that he had was that He was the "lamb without blemish and without spot" (1 Pet. 1:19). When revelation comes, it says, "In Him dwells all the fullness" (Col. 2:9).
His character is beautiful. His display of meekness is lovely. His compassion is greater than that of anyone in all of humanity. He felt infirmities. He helps those who pass through trials. And it is to be said about Him what is not said about anyone else: "[He] was in all points tempted as we are, yet without sin" (Heb. 4:15).
I want you, as the author of Hebrews wonderfully said, to "consider Him who endured such hostility from sinners against Himself, lest you become weary and discouraged in your souls" (Heb. 12:3). When you are weary and tempted and tried and all men are against you, consider Him who has passed through it all, so that He might be able to help you in the trial as you are passing through it. He will sustain you in the strife. When all things seem to indicate that you have failed, the Lord of Hosts, the God of Jacob, the salvation of our Christ will so reinforce you that you will be stronger than any concrete building that was ever made.
Paul was an example for the church. He was filled with the loveliness of the character of the Master through the Spirit's power. He was zealous that we may walk worthy. This is the day of calling that he spoke about; this is the opportunity of our lifetime. This is the place where God increases strength or opens the door of a new way of ministry.
Thought for today: If there is anything in your life that in any way resists the power of the Holy Spirit and the entrance of His Word into your heart and life, drop on your knees and cry aloud for mercy.
Excerpted from Smith Wigglesworth Devotional by Smith Wigglesworth, © 1999 by Whitaker House. Published by Whitaker House, New Kensington, PA. Used with permission. All rights reserved. www.whitakerhouse.com.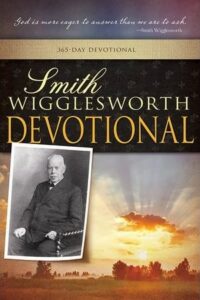 Smith Wigglesworth Devotional: 365 Day Devotional
By Whitaker House
Smith Wigglesworth was a man who took God at his word, and God used his faith as a model for others. Explore these daily truths from Scripture and the writings of the Apostle of Faith, and you'll quench your spiritual thirst, conquer defeating fears, be an effective soul winner, and see impossibilities turn into realities. 558 pages.
More Daily Devotions for June 27
Streams in the Desert by Mrs. Charles E. Cowman
Morning & Evening by Charles Spurgeon