Wigglesworth Devotional for July 28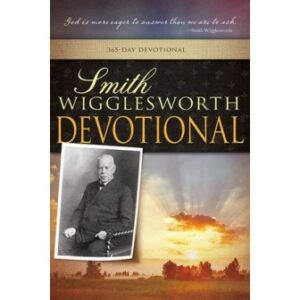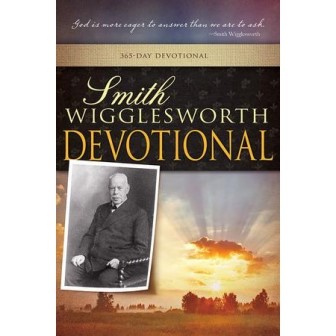 July 28
Changed by the Word
How can a young man cleanse his way? By taking heed according to Your word.
—Psalm 119:9
Scripture reading: Psalm 119:17-40
God can so change us by His Word day by day that we are altogether different. David knew this. He said, "Your word has given me life" (Ps. 119:50). "He sent His word and healed them" (Ps. 107:20). How beautiful that God can make His Word abound! "Your word I have hidden in my heart, that I might not sin against You!" (Ps. 119:11).
It is absolute disloyalty and unbelief to pray about anything in the Word of God. Believe and receive the Word of God, and you will always be on sure ground. If you pray about the Word of God, the Devil will be behind the whole thing. Never pray about anything concerning which it can be said, "Thus says the Lord." You need to receive God's words so that they will build you on a new foundation of truth.
In Romans 12:1, we see that Paul had been operated on:
I beseech you therefore, brethren, by the mercies of God, that you present your bodies a living sacrifice, holy, acceptable to God, which is your reasonable service.
He had undergone a mighty operation on more than just a surgical table. He had been cut to the very depths of his being, until he had absolutely reached a place on the altar of full surrender. When he came to this place, out of the depths of this experience, he gave his whole life, as it were, in a nutshell.
Thought for today: The Word of God does not need to be prayed about: the Word of God needs to be received.
Excerpted from Smith Wigglesworth Devotional by Smith Wigglesworth, © 1999 by Whitaker House. Published by Whitaker House, New Kensington, PA. Used with permission. All rights reserved. www.whitakerhouse.com.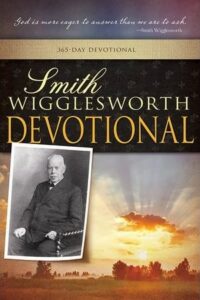 Smith Wigglesworth Devotional: 365 Day Devotional
By Whitaker House
Smith Wigglesworth was a man who took God at his word, and God used his faith as a model for others. Explore these daily truths from Scripture and the writings of the Apostle of Faith, and you'll quench your spiritual thirst, conquer defeating fears, be an effective soul winner, and see impossibilities turn into realities. 558 pages.
More Daily Devotions for July 28
Streams in the Desert by Mrs. Charles E. Cowman
Morning & Evening by Charles Spurgeon