Wigglesworth Devotional for July 16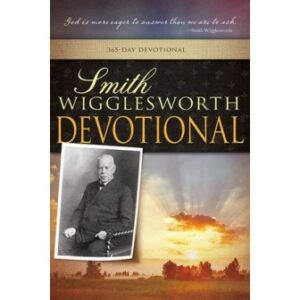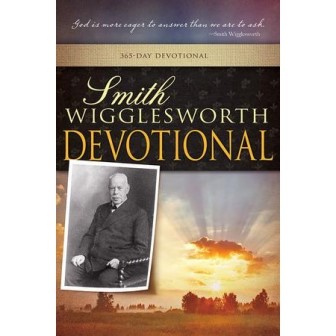 July 16
A Door of Utterance
[Pray] that utterance may be given to me, that I may open my mouth boldly to make known the mystery of the gospel, for which I am an ambassador in chains; that in it I may speak boldly, as I ought to speak.
—Ephesians 6:19-20
Scripture reading: Acts 26:1-29
Paul felt, as we do, the need for utterance. He had plenty of language, but he wanted utterance. We can have inspiration, operation, tongue, mind, heart — we need all these. God works through these in this divine order to give forth the truth most needed for the time. But the supreme need of the hour is prayer for utterance.
Paul and his helpers were men sent forth by the power of the Holy Spirit. But without anointing, they could not open the door or give forth the right word for the hour. Paul and his helpers were unequal to the need. Was this an indication that something was out of order? No! We are all dependent on the Holy Spirit to breathe through us.
How can we live in this place, reliant on omnipotent power? It is by the Spirit of the Lord giving vent, speaking through us. It is not an easy thing. God said to David, "It is good that the desire is in your heart." (See 2 Chronicles 6:8.) But that will not do for us who live in the latter days when God is pouring forth His Spirit, and rivers of power are available are at our word. We need to live by Mark 11:22–23: "Have faith in God.…Whoever…believes…will have whatever he says." Let God arise. Let God breathe His Holy Spirit through your nature, through your eyes and tongue — the supernatural in the natural for the glory of God. God raised Paul for this ministry. What was the means? Jesus said, "By faith in Me" (Acts 26:18). The faith of God.
Thought for today: Apart from this living breath of the Spirit, the message is ordinary and not extraordinary.
Excerpted from Smith Wigglesworth Devotional by Smith Wigglesworth, © 1999 by Whitaker House. Published by Whitaker House, New Kensington, PA. Used with permission. All rights reserved. www.whitakerhouse.com.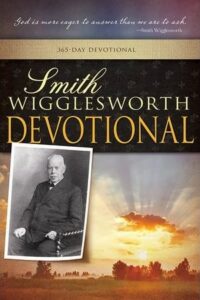 Smith Wigglesworth Devotional: 365 Day Devotional
By Whitaker House
Smith Wigglesworth was a man who took God at his word, and God used his faith as a model for others. Explore these daily truths from Scripture and the writings of the Apostle of Faith, and you'll quench your spiritual thirst, conquer defeating fears, be an effective soul winner, and see impossibilities turn into realities. 558 pages.
More Daily Devotions for July 16
Streams in the Desert by Mrs. Charles E. Cowman
Morning & Evening by Charles Spurgeon