Wigglesworth Devotional for July 12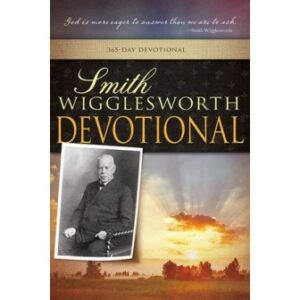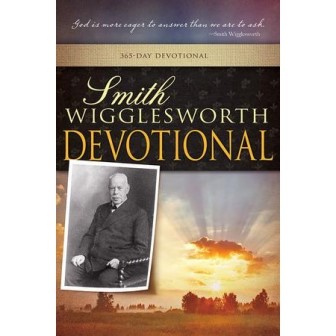 July 12
Yielding to God's Plan
For as the sufferings of Christ abound in us, so our consolation also abounds through Christ.
—2 Corinthians 1:5
Scripture reading: 1 Corinthians 12:12-27
Chastening provokes or bestows upon us fruits unto holiness. It is in the hard places where we see no help that we cry out to God. He delivers us so that we can help the tempted. It was said of Jesus that He was "in all points tempted as we are" (Heb. 4:15). Where did He receive strength to comfort us? It was at the end of "vehement cries and tears" (Heb. 5:7), when the angel came just in time and ministered and saved Him from death. Now He can send angels to us. When? Just when we are about to go straight down. At such times in the past, did He not stretch out to us a helping hand?
God takes us to a place of need, and before we are barely aware of it, we are full of consolation toward the needy. How? The sufferings of Christ abound! The ministry of the Spirit abounds so often. It is a great blessing. We do not know our calling in the Spirit. It is so much greater than our appreciation of it. Then we speak a word in season (Isa. 50:4); here and there we minister, sowing beside all waters as the Holy Spirit directs our paths.
Paul and the people he ministered to cooperated with one another. Here is the value of testing: it results in a great flow of life from one to another. John Wesley woke up one day and became conscious of the need of one establishing another. In this way, he bore witness to the ministry of the Spirit, and multitudes were born again in his meetings when they heard the wonderful works of God. They heard stories and had consolation poured out to them by the revelation of the Spirit.
We are members of one another. When God's breath is upon us and we are quickened by the Holy Spirit, we can pour into each other wonderful ministries of grace and helpfulness.
Thought for today: We need a strong ministry of consolation, not deterioration or living below our privileges.
Excerpted from Smith Wigglesworth Devotional by Smith Wigglesworth, © 1999 by Whitaker House. Published by Whitaker House, New Kensington, PA. Used with permission. All rights reserved. www.whitakerhouse.com.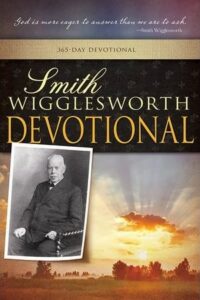 Smith Wigglesworth Devotional: 365 Day Devotional
By Whitaker House
Smith Wigglesworth was a man who took God at his word, and God used his faith as a model for others. Explore these daily truths from Scripture and the writings of the Apostle of Faith, and you'll quench your spiritual thirst, conquer defeating fears, be an effective soul winner, and see impossibilities turn into realities. 558 pages.
More Daily Devotions for July 12
Streams in the Desert by Mrs. Charles E. Cowman
Morning & Evening by Charles Spurgeon