Wigglesworth Devotional January 6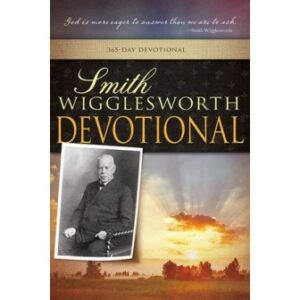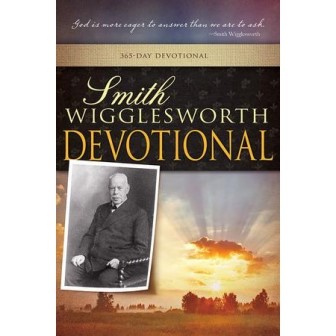 January 6
The Way to Victory
Hold fast to the LORD your God.
—Joshua 23:8
Scripture reading: Genesis 32:24–33:11
If God is ever disappointed when you wait in His presence, it will be because you are not fervent. If you are not serious and intense, you disappoint God. If God is with you and you know it, be in earnest. Pray and believe: "Hold fast the confidence and the rejoicing of the hope firm to the end" (Heb. 3:6). If you do not, you disappoint God.
Jacob was that way. God said,
'You are not real enough; you are not hot enough; you are too ordinary; you are no good to Me unless you are filled with zeal—white hot!" The Angel of the Lord said, "Let Me go, for the day breaks" (Gen. 32:26). Jacob knew if God went without blessing him, he could not meet Esau. If you are left alone with God and you cannot get to a place of victory, it is a terrible time. You must never let go, whatever you are seeking – fresh revelation, light for your path, some particular need – never let go. Victory is ours if we are earnest enough.
You must always master that with which you are wrestling. If darkness covers you, if a fresh revelation is what you need, or if your mind needs to be relieved, always get the victory. God says you are not earnest enough. You say, ―The Word does not say that.‖ But it was in God's mind. In wrestling, the strength is in the neck, chest, and thigh; the thigh is the source of strength. So God touched Jacob's thigh. With that strength gone, defeat is sure. What did Jacob do? He hung on.
Jacob said, "I will not let You go unless You bless me!" (v. 26). And God blessed him: "Your name shall no longer be called Jacob, but Israel" (v. 28). The change of Jacob to Israel was wonderful! Now Jacob had power.
What happened after that? Read how God blessed and honored him. Esau met him. There was no fighting now. What a blessed state of grace! They kissed each other: "When a man's ways please the LORD, He makes even his enemies to be at peace with him" (Prov. 16:7).
"What about all these cattle, Jacob?"
"Oh, they are a present."
"I have plenty; I don't want your cattle. What a joy it is to see your face again!"
What a wonderful change! Who caused it? God.
Could Jacob hold God? Can you hold God? Yes, you can. Sincerity can hold Him, dependence can hold Him, weakness can hold Him, for "when [you are] weak, then [you are] strong" (2 Cor. 12:10). I'll tell you what cannot hold Him: self-righteousness cannot hold Him; pride cannot hold Him; assumption cannot hold Him; high-mindedness cannot hold Him—thinking you are something when you are nothing, puffed up in your imagination. You can hold Him in your prayer closet, in the prayer meeting, everywhere: "If anyone hears My voice and opens the door, I will come in to him and dine with him, and he with Me" (Rev. 3:20).
Can you hold Him? You may sometimes think that He has left you. Oh, no! He does not leave Jacob, Israel. What changed his name? Jacob obtained the blessing because of the favor of God and his yieldedness to God's will. God's Spirit was working in him to bring him to a place of helplessness. God worked to bring him to Bethel, the place of victory. Jacob remembered Bethel, and through all the trying circumstances, he had kept his vow. (See Genesis 28:20–22.) When we make vows and keep them, God helps us and leads us to victory.
Thought for today: Let us in all our seeking see that we have the favor of God. Keep His commandments. Walk in the Spirit. Be tenderhearted and lovable. If we do these things, our ministry will be a blessing to others.
Excerpted from Smith Wigglesworth Devotional by Smith Wigglesworth, © 1999 by Whitaker House. Published by Whitaker House, New Kensington, PA. Used with permission. All rights reserved. www.whitakerhouse.com.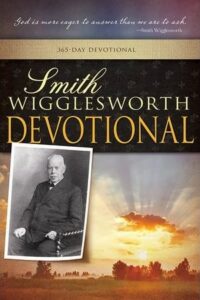 Smith Wigglesworth Devotional: 365 Day Devotional
By Whitaker House
Smith Wigglesworth was a man who took God at his word, and God used his faith as a model for others. Explore these daily truths from Scripture and the writings of the Apostle of Faith, and you'll quench your spiritual thirst, conquer defeating fears, be an effective soul winner, and see impossibilities turn into realities. 558 pages.
More Daily Devotions for January 6
Streams in the Desert by Mrs. Charles E. Cowman
Morning & Evening by Charles Spurgeon