Wigglesworth Devotional January 5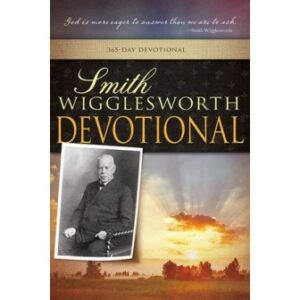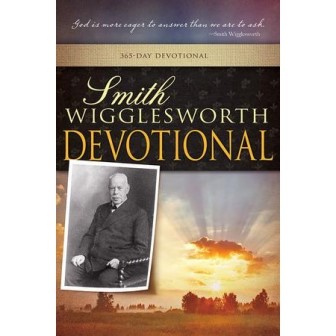 January 5
Alone with God
Then Jacob was left alone; and a Man wrestled with him until the breaking of day.
—Genesis 32:24
Scripture reading: Psalm 62:5-63:4
Jacob was given time to think. Oh, to be left alone with God! In the context of the Scripture, we read that several things had preceded his being alone. His wives and his children had been sent ahead. His sheep, oxen, camels, and donkeys had gone ahead. He was alone.
Often, you will find that you are left alone. Whether you like it or not, you will be left alone as Jacob was left alone. His wives could not make atonement for him; his children could not make atonement for him; his money was useless to help him.
What made Jacob come to that place of loneliness, weakness, and knowledge of himself? He recalled the grace with which God had met him twenty-one years before, when he saw the ladder and the angels and heard the voice of God: "Behold, I am with you and will keep you wherever you go, and will bring you back to this land; for I will not leave you until I have done what I have spoken to you" (Gen. 28:15). He remembered God's mercy and grace.
He was returning to meet his brother Esau, who had become very rich. Esau had been blessed abundantly in the things of this world. He had authority and power to take all that Jacob had and to take vengeance upon him. Jacob knew this. He also knew that there was only one way of deliverance. What was it? Only God could keep Jacob safe. God had met him twenty-one years before when he had left home empty-handed. Now, he was returning with wives, children, and goods, but he was lean in soul and impoverished in spirit. Jacob said to himself, "If I do not get a blessing from God, I can never meet Esau," and he made up his mind he would not go on until he knew that he had favor with God. Jacob was left alone. Unless we get alone with God, we will surely perish. God intervenes when conflict exists. The way of revelation is plain. The Holy Spirit's plan is so clear that we have to say God was in it after all.
Jacob was left alone. He knelt alone. The picture is so real to me. Alone! He began to think. He thought about the ladder and the angels. I think as he began to pray, his tongue stuck to the roof of his mouth. Jacob had to get rid of a lot of things. It had all been Jacob! As he got alone with God, he knew it. If you get alone with God, you will find it to be a place of revelation. Jacob was left alone, alone with God. We stay too long with our relations, our camels, and our sheep. Jacob was left alone. Hour after hour passed. He began to feel the presence of God, but he still had not received the desired blessing.
Jacob said, "I will not let You go unless You bless me!" (Gen. 32:26). And God blessed him: "Your name shall no longer be called Jacob, but Israel" (v. 28). The change of Jacob to Israel was wonderful! Israel! Victory all the time! God is building all the time. God is sufficient all the time. Now Jacob had power over the cattle, power over Esau, power over the world. All was in subjection as he came out of the great night of trial. The sun rose upon him. Oh, that God may take us on in the same way.
Thought for today: God intends for people to be severed by the force of His power, so hold fast; He will never let go. If we let go, we will fall short.
Excerpted from Smith Wigglesworth Devotional by Smith Wigglesworth, © 1999 by Whitaker House. Published by Whitaker House, New Kensington, PA. Used with permission. All rights reserved. www.whitakerhouse.com.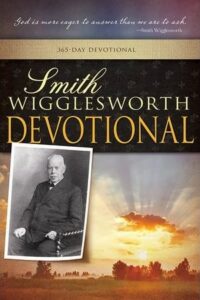 Smith Wigglesworth Devotional: 365 Day Devotional
By Whitaker House
Smith Wigglesworth was a man who took God at his word, and God used his faith as a model for others. Explore these daily truths from Scripture and the writings of the Apostle of Faith, and you'll quench your spiritual thirst, conquer defeating fears, be an effective soul winner, and see impossibilities turn into realities. 558 pages.
More Daily Devotions for January 5
Streams in the Desert by Mrs. Charles E. Cowman
Morning & Evening by Charles Spurgeon