Wigglesworth Devotional February 20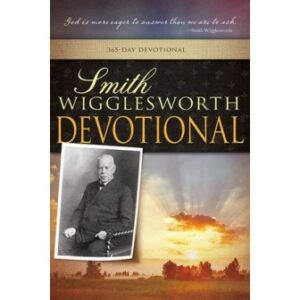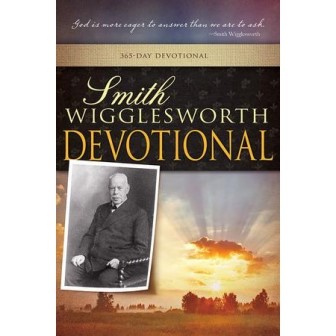 February 20
Raising Lazarus
Part Two
The LORD will guide you continually.
—Isaiah 58:11
Scripture reading: Isaiah 59:1-2, 16-21
I told the people that I would not eat anything that night. When I got to bed, it seemed as if the Devil tried to place on me everything that he had placed on that poor man on the sickbed. When I awoke in the middle of the night, I had a cough and all the weakness of a man with tuberculosis. I rolled out of bed onto the floor and cried out to God to deliver me from the power of the Devil. I shouted loud enough to wake everybody in the house, but nobody was disturbed. God gave the victory, and I got back into bed again as free as I had ever been in my life. At five o'clock the Lord awakened me and said, "Don't break bread until you break it around My table." At six o'clock He gave me these words: "And I will raise him up" (John 6:40). I elbowed the fellow who was sleeping in the same room. He said, "Ugh!" I elbowed him again and said, "Do you hear? The Lord says that He will raise him up."
At eight o'clock they said to me, "Have a little refreshment." But I have found prayer and fasting the greatest joy, and you will always find it so when you are led by God. When we went to the house where Lazarus lived, there were eight of us altogether. No one can prove to me that God does not always answer prayer. He always does more than that. He gives "exceedingly abundantly above all that we ask or think" (Eph. 3:20).
I will never forget how the power of God fell on us as we went into that sick man's room. As we made a circle around the bed, I got one brother to hold the sick man's hand on one side, and I held the other, and we each held the hand of the person next to us. I said, "We are not going to pray; we are just going to use the name of Jesus." We all knelt down and whispered that one word, "Jesus! Jesus! Jesus!" The power of God fell, and then it lifted. Five times the power of God fell, and then it remained. But the man in the bed was unmoved. Two years previously, someone had come along and had tried to raise him up, and the Devil had used his lack of success as a means of discouraging Lazarus. I said, "I don't care what the Devil says. If God says He will raise you up, it must be so. Forget everything else except what God says about Jesus."
A sixth time the power fell, and the sick man's lips began moving, and the tears began to fall. I said to him, "The power of God is here; it is yours to accept." He said, "I have been bitter in my heart, and I know I have grieved the Spirit of God. Here I am, helpless. I cannot raise my hands or even lift a spoon to my mouth." I said, "Repent, and God will hear you." He repented and cried out, "O God, let this be to Your glory." As he said these words, the power of the Lord went right through him.
I have asked the Lord to let me never tell this story except the way it happened, for I realize that God can never bless exaggerations. As we again said, "Jesus! Jesus! Jesus!" the bed shook, and the man shook. I said to the people who were with me, "You can all go downstairs now. This is all God. I'm not going to assist him. I
sat and watched that man get up and dress himself. We sang the doxology as he walked down the steps. I said to him, "Now tell what has happened."
It was soon told everywhere that Lazarus had been raised up. People came from all over to see him and to hear his testimony. God brought salvation to many. Right out in the open air, this man told what God had done, and as a result, many were convicted and converted. All this occurred through the name of Jesus, "through faith in His name" (Acts 3:16). Yes, the faith that comes by believing in Jesus gave this sick man perfect soundness in the presence of them all.
Thought for today: The living God has chosen us for His divine inheritance, and it is He who is preparing us for our ministry, so that it may be of God and not of man.
Excerpted from Smith Wigglesworth Devotional by Smith Wigglesworth, © 1999 by Whitaker House. Published by Whitaker House, New Kensington, PA. Used with permission. All rights reserved. www.whitakerhouse.com.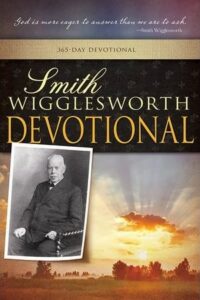 Smith Wigglesworth Devotional: 365 Day Devotional
By Whitaker House
Smith Wigglesworth was a man who took God at his word, and God used his faith as a model for others. Explore these daily truths from Scripture and the writings of the Apostle of Faith, and you'll quench your spiritual thirst, conquer defeating fears, be an effective soul winner, and see impossibilities turn into realities. 558 pages.
More Daily Devotions for February 20
Streams in the Desert by Mrs. Charles E. Cowman
Morning & Evening by Charles Spurgeon