Wigglesworth Devotional for December 8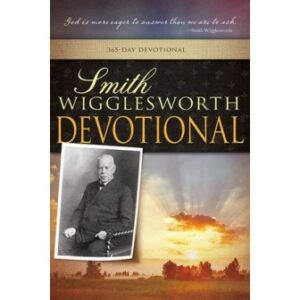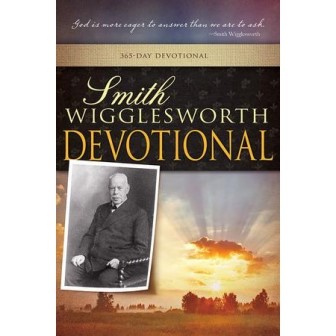 December 8
Yield to the Holy Spirit
Part One
Desire earnestly to prophesy, and do not forbid to speak with tongues. Let all things be done decently and in order.
—1 Corinthians 14:39-40
Scripture reading: 1 Corinthians 14:1-25
You are not to consider, under any circumstances, that, because you have a spiritual gift, it is right for you to use that gift, unless the unction of the Spirit is upon you. Unless you adhere to this word, every assembly where you are will be broken up, and you will cause trouble. Until you come to a right understanding of the Scriptures, you will never be pleasing to God.
You have to be very careful that you never use tongues and interpretation in confusion with prophecy. When prophecy is going forth and the truth is being heard and all the people are receiving it with joy and are being built up, then there is no room for tongues or interpretation. But just at the time when the language in my heart seems too big to express, then tongues come forth and God looses the whole thing, and we get a new purpose in that.
So you who have this wonderful gift of tongues must see to it that you never break in where the Spirit is having perfect right-of-way. But when the Spirit is working with you and you know there is a line of truth that the Lord desires to express, then let the name of God be glorified.
You see, God wants everything to be in perfect order by the Spirit. That is why Paul said, "If anyone speaks in a tongue, let there be two or at the most three" (1 Cor. 14:27). You will never find me speaking if three have spoken before me. And you will never find me interpreting any word in tongues if three have spoken already. This is in order to keep the bonds of peace in the body so that the people will not be weary, because there are some people who have known nothing about what is right.
Unless you come to the Word of God, you will be in confusion and you will be in judgment. God does not want you to be in confusion or in judgment, but He wants you to be built up by the Scriptures, for the Scriptures are clear.
If the Lord reveals truth to me, and if I have said anything previously in relation to this that has not been absolutely scriptural, I will no longer say it. I allow God's Word to be my judge. If I find that anything I have said is not scriptural, I repent before God. As God is my Judge, I never say anything unless I believe it is the sincere truth. But if I find out later that it is not exactly in the most perfect keeping with the Word of God, I never say it again.
Thought for today: May the Lord help us to be true to God first; then, if we are true to God, we will be true to ourselves.
Excerpted from Smith Wigglesworth Devotional by Smith Wigglesworth, © 1999 by Whitaker House. Published by Whitaker House, New Kensington, PA. Used with permission. All rights reserved. www.whitakerhouse.com.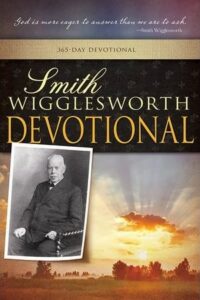 Smith Wigglesworth Devotional: 365 Day Devotional
By Whitaker House
Smith Wigglesworth was a man who took God at his word, and God used his faith as a model for others. Explore these daily truths from Scripture and the writings of the Apostle of Faith, and you'll quench your spiritual thirst, conquer defeating fears, be an effective soul winner, and see impossibilities turn into realities. 558 pages.
More Daily Devotions for December 8
Streams in the Desert by Mrs. Charles E. Cowman
Morning & Evening by Charles Spurgeon