Wigglesworth Devotional for August 23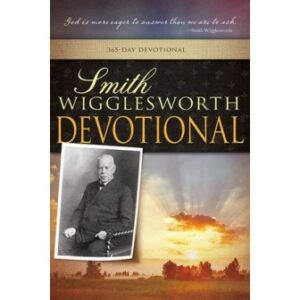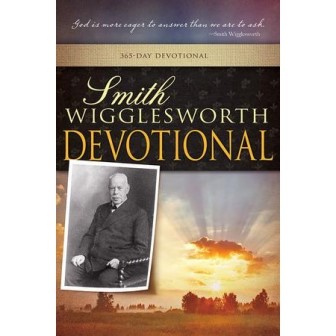 August 23
The Comfort of the Holy Spirit
I will pray the Father, and he shall give you another Comforter, that he may abide with you for ever.
—John 14:16 KJV
Scripture reading: John 14:15-31
Jesus knew that He was going away and that, if He went away, it was expedient, it was necessary, it was important that Another come in His place and continue guiding and teaching them as He had been (John 16:7, 14 KJV). "You in Me, and I in you" (John 14:20). There was a plan of divine order. So the Holy Spirit was to come. I want you to see what has to take place when the Holy Spirit comes:
And I will pray the Father, and he shall give you another Comforter, that he may abide with you for ever; even the Spirit of truth; whom the world cannot receive, because it seeth him not, neither knoweth him: but ye know him; for he dwelleth with you, and shall be in you. I will not leave you comfortless: I will come to you (John 14:16–18 KJV).
I don't know a word that could be as fitting at this time as this word "Comforter." I want to take you with me into the coming of this Holy Spirit.
After Jesus ascended to heaven, He asked the Father to send the Comforter. It was a needy moment, a needy hour, a necessity. Why? Because the disciples would need comforting.
How could they be comforted? The Holy Spirit would take the word of Christ and reveal it to them (John 16:14). What could help them as much as a word by the Spirit? For the Spirit is breath, is life, is person, is power. He gives the breath of Himself to us, the nature of Him. How beautiful that, when the Spirit came, He  should be called the "Spirit of truth" (John 14:17). Oh, if we would only let that truth sink deep into our hearts!
Some people have wondered that if they were to ask for the baptism of the Holy Spirit, if an evil power could come instead or if an evil power could possess them while they were waiting for the Holy Spirit. No! When you receive the Holy Spirit, you receive the Spirit of Truth, the Spirit who gives revelation, the Spirit who takes the words of Jesus and makes them life to you. In your moment of need, He is the Comforter.
Thought for today: When the Holy Spirit comes into your body, He comes to unveil the King, to assure you of His presence.
Excerpted from Smith Wigglesworth Devotional by Smith Wigglesworth, © 1999 by Whitaker House. Published by Whitaker House, New Kensington, PA. Used with permission. All rights reserved. www.whitakerhouse.com.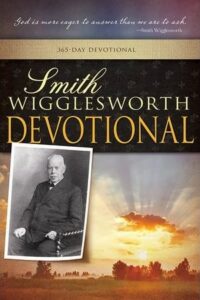 Smith Wigglesworth Devotional: 365 Day Devotional
By Whitaker House
Smith Wigglesworth was a man who took God at his word, and God used his faith as a model for others. Explore these daily truths from Scripture and the writings of the Apostle of Faith, and you'll quench your spiritual thirst, conquer defeating fears, be an effective soul winner, and see impossibilities turn into realities. 558 pages.
More Daily Devotions for August 23
Streams in the Desert by Mrs. Charles E. Cowman
Morning & Evening by Charles Spurgeon