Wigglesworth Devotional for August 2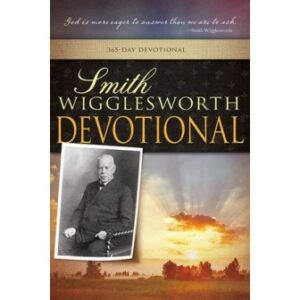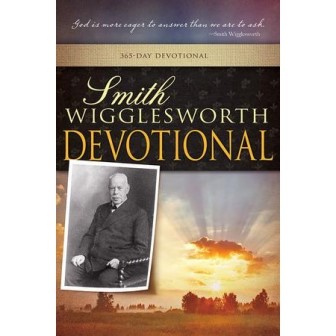 August 2
In Affliction for the Church
In all things we commend ourselves as ministers of God: in much patience, in tribulations, in needs, in distresses.
—2 Corinthians 6:4
Scripture reading: 2 Corinthians 6:3-7:1
The tribulations of which Paul spoke are not the tribulations of various diseases. Paul was very definite about this fact. He suffered tribulations with the people as Jesus did. There can be many tribulations within our human frame as we feel that our spiritual influence is not bearing fruit in the lives of others. You are very sorry and deeply distressed because the church is not capturing the vision, and there is tribulation in your sorrow.
God wants us to be so spiritual that we have perfect discernment of the spirit of the people. However, if I can in a moment discern the spirit in a meeting, whether it is life-giving, whether the whole church is receiving it, whether my heart is moved by this power, then I can also see faith waning, and that will bring tribulation and trouble to my life.
May God give us the realization that we are so joined to the church that we may labor to bring the church up. Paul said that he labored in birth in order that Christ might be formed in the people again (Gal. 4:19). He was not laboring so that they could be saved again. No, but they had lacked perception; they had missed divine fellowship; so he labored again so that they might be brought into this deep fellowship in the Spirit.
May God help us to see that we can labor for the church. Blessed is the person who can weep between the church door and the altar. Blessed are the people of God who can take someone else's church on their hearts and weep and cry through until the church is formed again, until she rises in glory, until the power of heaven is over her, until the spiritual acquaintance rises higher and higher, until a song lifts her to the heights.
Thought for today: You have to so live in the Spirit that when you see the church not rising into its glory, you suffer tribulation for the church.
Excerpted from Smith Wigglesworth Devotional by Smith Wigglesworth, © 1999 by Whitaker House. Published by Whitaker House, New Kensington, PA. Used with permission. All rights reserved. www.whitakerhouse.com.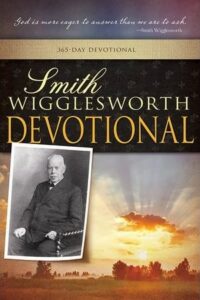 Smith Wigglesworth Devotional: 365 Day Devotional
By Whitaker House
Smith Wigglesworth was a man who took God at his word, and God used his faith as a model for others. Explore these daily truths from Scripture and the writings of the Apostle of Faith, and you'll quench your spiritual thirst, conquer defeating fears, be an effective soul winner, and see impossibilities turn into realities. 558 pages.
More Daily Devotions for August 2
Streams in the Desert by Mrs. Charles E. Cowman
Morning & Evening by Charles Spurgeon